Landlord and Tenant Board hearings in Toronto South and Toronto North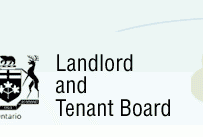 In the Toronto South and Toronto North offices of the Ontario Landlord and Tenant Board (LTB), hearings have usually been scheduled for either the morning or the afternoon.  Starting March 1, most hearings will be scheduled to begin at 9:00 am, with the view that they can be mediated (or tenants can consult duty counsel), but the hearings can take place in the morning or in the afternoon. This does not apply to L1 or L9 hearings for non-payment of rent or persistent late payment.
Other than for L1 or L9 hearings, representatives and landlords need to ensure that they can attend for the whole day if need be.  This measure has been taken to reduce the number of cases which are not heard by noon, and which were being adjourned to a different date.  The expectation is that most cases will now be reached and either settled or heard by the end of the day for which the case is first scheduled.
South District Office
79 St. Clair Avenue East, Suite 212
Toronto, Ontario  M4T 1M6
Fax No. 416-326-9838
North District Office
47 Sheppard Avenue East, Suite 700
Toronto, Ontario  M2N 5X5
Fax No. 416-314-9567