LANDLORD AND TENANT BOARD EXPANDING SERVICES WHILE KEEPING ONTARIANS SAFE DURING COVID-19 RECOVERY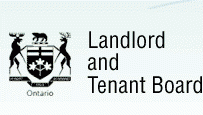 The Landlord and Tenant Board (LTB) announced it is gradually expanding services in August. However, all in-person service counters remain closed until further notice.
Effective August 1, 2020, the LTB will:
Begin to issue eviction orders that are pending;
Start to issue consent eviction orders which are based on landlord and tenants settling their dispute through an agreement;
Continue to hear urgent eviction matters related to health and safety that are scheduled;
Start to schedule hearings for non-urgent evictions; and
Conduct non-urgent eviction hearings starting in mid-August and into the fall.
As services gradually resume, the LTB is strengthening its ability to deliver fair, effective and timely services during the COVID-19 outbreak by:
Holding hearings by video conference, phone or in writing.
Encouraging landlords and tenants to discuss a settlement prior to an eviction application hearing with an adjudicator.
Expanding the use of Case Management Hearings to include most eviction applications filed by landlords that do not include rent arrears.
Recruiting and training adjudicators to resume full service.
"Today, we are announcing the expansion of services at the Landlord and Tenant Board to address the effects of COVID-19 and the needs of tenants and landlords," said Sean Weir, Executive Chair at Tribunals Ontario. "The impact of COVID-19 is resulting in a variety of challenges for Ontario's families. While we do our part to provide efficient and effective dispute resolution services, we are asking landlords and tenants to work together to try to reach an agreement to settle their disputes."
MEDIA CONTACT
Tribunals Ontario Communications
Media.TO-TDO@ontario.ca