Land developer and philanthropist Albert Latner built more than homes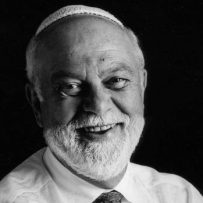 Story by: JEFF GRAY | The Globe and Mail
When his young wife was pregnant with their first child, Albert Latner dropped out of law school to work for his father-in-law on a construction crew. Before long he was helping to steer Greenwin Inc. as it rode Toronto's postwar boom, becoming one of the city's biggest real-estate developers.
Greenwin helped shape modern Toronto, leaving its mark in the form of thousands of suburban houses, apartments and public housing facilities across the city. Among its projects are the celebrated 1950s modernist houses in Don Mills, the city's first master-planned suburb, and developments such as midtown's Davisville Village in the 1960s and the Yonge-Eglinton Centre in the 1970s.
The success made Mr. Latner, who died June 11 at the age of 88 after a battle with Parkinson's disease, one of the city's wealthiest men. He also became a philanthropist renowned for his generous support of a range of causes, as well as a leading collector of art, amassing a collection of more than 1,000 paintings and sculptures that includes masterpieces by Picasso, Modigliani, Renoir and Henry Moore, among others. Canadian Business magazine has estimated the family's current wealth at more than $1-billion.
Albert Latner was born April 25, 1927, in Hamilton to Jack and Elise Latner. His father was born in London, to immigrants from what is now Lithuania. His mother, Elise, was born in Bucharest, Romania, but was living in London and visiting relatives in Hamilton when she met her husband-to-be. He had come to Canada as a teenager, crossing the Atlantic on the 1912 voyage of the RMS Carpathia that was diverted to pluck survivors from the ocean after the sinking of the Titanic, according to Mr. Latner's sister, Zil Rumack.
The Latner family moved to Toronto about five years after Albert was born, to a house on Major Street, not far from Kensington Market, the centre of Jewish life in the city at the time. They were better off than many during the Depression: Jack cut sample cloth at the Tip Top Tailors factory at the foot of Bathurst Street.
Mr. Latner paid his way through school with newspaper routes, eventually studying at the University of Toronto. At one point, he opened a framing shop with a friend, which fuelled his lifelong love of art.
In 1949, he married Temmy Weinstock, the daughter of Arthur Weinstock, the owner of a women's clothing factory. The ceremony, at Shaarei Shomayim synagogue, then on St. Clair Avenue West, was a big affair, and Ms. Latner became not just the love of his life but a valued confidante and business adviser, Ms. Rumack said.
Ms. Latner soon became pregnant, and in order to support her, Mr. Latner dropped out of law school at Osgoode Hall to work on a construction crew for his new father-in-law's small home-building company. Mr. Weinstock had founded the company with a friend, a bricklayer named Lipa Green. Originally called Greenview Construction, it was renamed Greenwin, a loose combination of its two founders' names. Two of Mr. Green's sons, Al and Harold, along with Mr. Latner, took on leadership roles in the company as it expanded rapidly in the 1950s.
Some describe Mr. Latner as soft-spoken, as someone who did not seek the limelight. Ms. Rumack, who started working at Greenwin as a teenager, said he had a temper at work, but employees still loved him.
"He could be and was in his personal life very calm and cool and collected. But in the office, not necessarily so. If you didn't do something right, he might snap at you," she said. "And the girls would be, 'Oh my God.' But the same girls would say, 'I wouldn't work anywhere else,' because he cared about his employees, and that's an unusual thing. He knew their names, even when he had 400 [employees]."
Mr. Latner and Ms. Latner had four children: Steven, Michael, Elise and Joshua. The family moved frequently, living at one point in one of the first houses in Don Mills, surrounded by farmer's fields. As the family fortune grew, they ended up among Toronto's elite in Forest Hill, later decamping to a large farm in King City, Ont.
Both Steven and Michael attended Oxford University, where Mr. Latner donated money to build a student residence at St. Peter's College. Mr. Latner met Samuel Beckett, who won the Nobel Prize for Literature in 1970, and was a backer of a failed scheme to build a theatre at Oxford named for the playwright. Mr. Latner sponsored a performance of two of Mr. Beckett's plays at University of Toronto's Hart House that same year, including Breath, which is just 35 seconds long and famously features no actors, just some garbage on stage and the sound of a baby crying