KRIS BOYCE NAMED CHIEF EXECUTIVE OFFICER, SIGNET GROUP INC.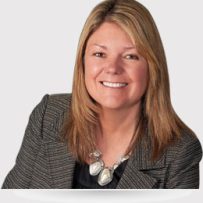 Today, it was announced that Kris Boyce, effective January 1, 2022, will be appointed to the position of CEO of Signet Group Inc.
RHB news reached out to Kris for an exclusive comment and a quick Q & A.
Congratulations Kris, to being appointed CEO of Signet Group "I'm honoured to join the Signet Group team effective January 1st," said Kris Boyce.
What are your thoughts on lessons learned from our global pandemic in our real estate service industry?  Boyce said it strongly reinforced the importance of our IT priorities such digital communication, and tenant portals to service "all stakeholders" internal and external- People First.
What next for the office structures of 2022? We know every workplace is unique not one size fits all. Every employer must strategically review their own business operational structures to determine if remote works for certain positions permanently, hybrid for some and full time in the office requirements for business continuity, abiding by Ontario health guidelines. We are all in this together for a stronger & healthier Canada. Boyce said optimistically.
Thank you for your time, congratulations and we look forward to working together on the challenges and opportunities our industry faces.
The full Signet Group Inc. press release is below.
Kris Boyce named Chief Executive Officer, Signet Group Inc.
TORONTO– Today Signet Group Inc. announced the appointment of Kris Boyce to the position of Chief Executive Officer, effective January 1, 2022.
Kris will oversee the growth and development of all aspects of the operation and management of Signet's commercial and residential portfolios.
With more than 35 years of real estate and customer service expertise, we are thrilled to have Kris join the Signet Team, said Gerald Greenberg, Founder, President and CFO of Signet Group Inc.
Before joining Signet, Kris held the position of CEO at Greenwin Corp. for over 8 years.  Kris's background as an experienced coach for high performance and her proven track record in overseeing all real estate asset categories within the Private, Public and Non-Profit service sectors, contributed significantly to her previous positions at CAPREIT, Chartwell Retirement Residences, Durham Region Non-Profit Housing and Transglobe Apartment REIT. Mr. Greenberg indicated that he is extremely confident that Kris will add to the expertise of Signet Group and their long-standing track record for service excellence.
Kris is a Fellow Member of the Institute of Housing Management (F.I.H.M.), a long-standing member of the Human Resources Professional Association (HRPA) and a recipient of the Property Manager of the year award from the Federation of Rental Housing Providers of Ontario (FRPO).
Kris has held Board Member seats at FRPO, GTAA, IHM, External Advisory Committee Member (Housing TO) for the City of Toronto and the Whitby Race Relations & Diversity Committee for the Town of Whitby.  Kris was an advisor for Central Ontario's Junior Achievement Program for the first Jane/Finch program launched in this neighbourhood in 2019.
Kris was named, in 2015, as one of the TOP 100 Most Powerful Women in Canada with the Women's Executive Network (WXN) and has been recognized many times for her strategic leadership abilities.
Signet Group Inc. owns and manages residential and commercial properties throughout central Canada, with future expansion on the horizon and has been operating for more than 30 years.
About Signet Group
Signet Group was founded with one goal; to better manage residential, commercial, and industrial real estate. For over 30 years we have built a reputation for excellence in the property management field, throughout the GTA and southern Ontario, relying on our deep commitment to maintaining strong relationships with our clients. Learn how we can take your real estate to the next level.
Media responses contact:
Tammy Lamontagne Schultz
Business Operations Manager
Signet Group Inc.
tammy@signetgroup.ca
T:(416) 783-1600 x 224