Know Your Neighborhood, Know Your Renters—and Keep Them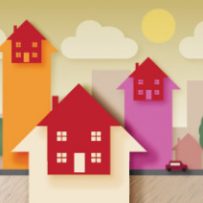 Story by: JENNIFER LYONS
As a property manager, you're the expert when it comes to your community's features and amenities, from parking to party rooms and business centers to bike storage. But renters are looking for more than just the right on-site amenities when choosing a place to live — they're looking for the right neighborhood.
The old adage "location, location, location" still rings true, and the neighborhood surrounding your community might very well be one of its best amenities. As your neighborhood expert, you'll know what will attract renters to your community, what will keep them there and who will be the most interested, helping you customize your marketing strategies to get the most for your efforts and money.
Here are five steps you can take toward becoming your neighborhood expert.
Give yourself a tour
Even if you've been working in the neighborhood for years, it's important to start seeing it as a potential resident would. Take a day to play tourist in the area surrounding your building and approach everything with new eyes. Take stock of all your neighborhood has to offer, including:
Entertainment: What kinds of restaurants, bars, shopping and nightlife are thriving in your community?
Active pursuits: Are there gyms nearby? What about walking or running paths? Golf courses?
Places that foster community: Seek out common areas where people new to town might get acquainted with their neighbors, like community centers, libraries, or clubs and organizations.
Family-friendly options: Look into schools, day cares, children's activities and parks with playgrounds, and note the number of streets with sidewalks.
Perks for pet lovers: Are there dog parks nearby? What about grooming and veterinary services?
Everyday needs: Don't forget to inventory the essentials — grocery stores, banks, dry cleaners, doctors' offices and gas stations.
Transportation: Is your neighborhood walkable? How accessible is public transportation in your area? Are there bus or subway stops within walking distance for residents without cars? What is parking like?
The people and culture: As you're looking at businesses and amenities, don't forget to take some time to observe the people around you — do you see more families or empty-nesters? Is there an eclectic arts culture or do area residents prefer the mall? The people already living in your neighborhood are a great indicator of who else might feel at home there. Visit on both weekdays and over the weekend to get a more complete picture of the area.
Take extensive notes during your research so that when potential renters have questions about the neighborhood, you're able to provide helpful, complete answers.
Research demographic trends—and anticipate change
In many markets, the demographic profile has stayed roughly the same for many years. You may have come to rely on certain types of renters who typically call your area home, whether they're working professionals, young families, students or retirees. But, as the economy continues to improve and more people can benefit from moving to a new area, many neighborhoods are finding themselves with an influx of residents that fall outside of their usual crowd. Following your local news outlets and doing your research will keep you abreast of changing demographics in your area, so you can anticipate who will be walking through your doors and provide them with the most relevant information.
Create personas and marketing plans
Using the information you collected during both your neighborhood tour and demographic research, create a couple of personas of your ideal renters. For example, if your building offers plenty of 2- and 3-bedroom units and there are great public schools, large parks and kid-friendly activities nearby, perhaps an ideal renter for you is a young family. Or, if you're near large corporations, have convenient public transportation options, and your neighborhood is brimming with restaurants and nightlife, young professionals might be your target.
Decide on two or three personas and create specific marketing plans to attract these renters to your community. Consider the best way to reach people in these groups — social media, online advertising, word of mouth, flyers, outdoor displays — determine which area amenities will appeal to them the most and create an action plan for increasing rentals.
Get involved
Become an active participant in your neighborhood by getting to know the proprietors of the businesses in your area. Advertise upcoming local events, like wine tastings, special restaurant events, fun runs or community fundraisers, in your building's common areas and via social media to keep residents informed and involved. And, make yourself a fixture at important local events. Demonstrating engagement with your community has many benefits, including encouraging retention among current renters and even generating referrals from local businesses.
Help new residents get connected
Don't overlook the fact that many of your incoming residents may be completely new to the area. Upon move-in, give them a welcome packet highlighting the best of the area they're now calling home. Include menus for nearby eateries, coupons for services and maybe even a gift card to a local coffee shop. Residents who feel a sense of belonging in their community are generally happier and far less likely to move.
As a property manager, knowing your neighborhood is one of the smartest things you can do to engage potential renters, encourage referrals, and increase retention with existing residents. So, get out there today and start discovering what it is that makes the neighborhood you work in so special!