Killam Properties buys more Kanata Lakes real estate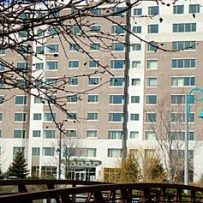 Just over two months after entering an agreement with two other companies to buy into the Kanata Lakes Apartments, Halifax-based Killam Properties announced Tuesday the group is acquiring more of the west-end property.
Killam issued 3.8 million shares, raising more than $40 million and using the proceeds to purchase the Kanata property as well as holdings in Mississauga, London and Calgary.
Killam will team with an affiliate of KingSett Capital Inc. of Toronto and Alberta's AIMCo Realty Investors LP to purchase Kuwait Finance House's remaining 75 per cent interest of the Kanata Lakes Apartments.
Killam, which had owned 25 per cent of the Kanata property, will now own 50 per cent, with the other half split between the two other partners.
These purchases mark the end of Killam's partnership with Kuwait Finance House. The deal is expected to be approved by mid-December.
Story by: Ottawa Business Journal