It's Becoming Easier to Find an Apartment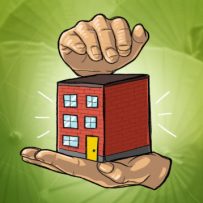 It is becoming easier for tenants in Ontario to find a vacant rental apartment.  According to CMHC's most recent rental survey, average apartment vacancy rates rose to 2.8%, the 2nd consecutive annual increase in vacancy rates from 2.6% in 2013 and 2.2% in 20121 .
Including apartment and townhouse units, in April 2014 there were 18,614 vacant private sector rental units with an average rent of $1,016/month.
There is an even bigger supply of apartments for renters when you factor in "availability". Ontario's availability rate, which includes vacant units, plus rental units where existing tenants are moving and a new tenant has not signed a lease, also increased from 4.5% to 4.9% year-over-year. Some major cities are seeing very high levels of apartment availability, such as in London (7.7% availability) and Ottawa & Sudbury (both 6.6%).
Why?
Why is apartment vacancy increasing?  Intuitively the trend is a bit surprising. We have steady rates of net immigration to Ontario at a rate of 90,000 people per year from 2009 to 20132. Household growth is booming due to smaller household sizes and delayed family formation (over 42% of all renters are single-person households). The price of buying a home compared to renting is now at its highest level in 60 years3  – a factor which should boost rental demand and reduce vacancy.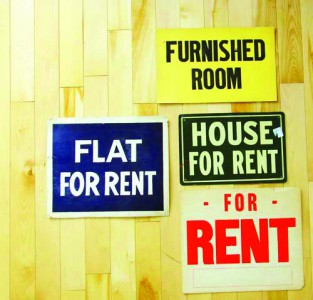 Since indicators for rental demand all seem positive, the answer to why vacancy rates are rising rests with the other side of the equation, supply. Consider the following:
Purpose built rental completions are edging higher4. Over 8,700 new purpose built rental housing starts were recorded in 2012 and 2013 (compared to 8,500 added during both 2010-2011).
Condominium completions are dominating new housing supply, with over 50,000 new condominium apartments built in Ontario during 2012-2013. As of fall 2013, CMHC reported that up to 26% of condominiums are being used for rental purposes. In the two cities CMHC measures this statistic, Ottawa & Toronto, well over 80,000 condominiums are being rented by tenants.
Good news for tenants
So far, this is good news for renters. Overall supply is keeping pace with demand, construction of new, high quality rental units is gradually increasing, and average rent increases remain at just 2.3%1 – in line with inflation and wage increases.
But, this is "so far". Hoped-for increases in employment levels will further boost rental demand. If net immigration rates return to early-2000 levels, more rental homes will be needed. Higher home prices will continue to encourage more young adults to rent vs. own.
There are solutions to ensure supply meets demand, from removing barriers, to creating new incentives. With the recent election of a majority of Liberal government, there is a good opportunity to have constructive discussions on these issues. FRPO will be saying more this year on steps the government can take to encourage more much-needed investment in rental housing to ensure tenants continue to see choice and affordability.
1. Canada Mortgage and Housing Corporation (CMHC) Rental Market Report – Ontario Highlights – Spring 2014
2. Statistics Canada, Quarterly Demographic Estimates – April to June 2012; Ontario Ministry of Finance Population Projections (2010)
3. Bank of Canada and Statistics Canada CANSIM Table 326-0020. Owned accommodation = mortgage interest, replacement cost (NHPI),  property taxes, homeowners' and mortgage insurance, & maintenance, repairs. Rented accommodation = rent , tenants' insurance, maintenance, repairs
4. Canada Mortgage and Housing Corporation (CMHC) Rental Market Report – Ontario Highlights – Fall 2013