Is Ontario's Fair Housing Plan working?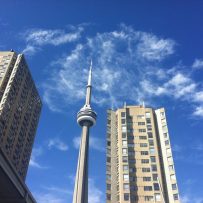 The Ontario government says recent home-sales data suggests its Fair Housing Plan is improving affordability in the province, but not all market observers are showing the same support for the 16-point policy move first announced this April.
"While experts agree that it is too soon to tell, the numbers suggest that the housing market is moving in a more stable direction — making it easier for families and first time buyers to get into the market, while protecting the investment of homeowners, which was our intention all along," says Myriam Denis, a spokesperson for Ontario Housing Minister Peter Milcyzn, in an email statement.
The latest figures from the Toronto Real Estate Board show the average sale price last month of a GTA home was $775,546, up 2.6 per cent from September 2016 — a far cry from the double-digit annual growth recorded earlier this year — though the government vows to keep tracking market developments.
"We will continue to monitor the market to get a clear picture of the impact of our Fair Housing Plan," Denis added.
The plan, which features a foreign-homebuyer tax for the Greater Golden Horseshoe and expanded provincial rent control regulations, has faced some pointed criticism from those in the real estate industry.
Andrew la Fleur, a real estate agent and owner of condo-investment website TrueCondos.com, is one of the Fair Housing Plan's critics.
"It's hard not to see it just as political posturing and vote buying," la Fleur tells BuzzBuzzNews. "Generally speaking, I'm definitely in the camp of I think it's bad, not good."
With the foreign buyer tax, la Fleur says the Wynne government is "looking for a boogieman" and adds there is "little evidence at all that foreign buyers have had any impact in the market — all the data that's coming in is showing that they're a very, very small portion of the market."
According to recent government data, from May 27th to August 18th, foreign homebuyers accounted for a 3.2-per-cent share of the 66,434 home sales registered throughout the Greater Golden Horseshoe.
Foreign homebuyers were more active in some local markets than others. York Region saw foreign homebuyers involved in 6.9 per cent of transactions during the same timeframe.
La Fleur notes that foreign buyers are "a huge factor in some very limited pockets of Ontario," citing Markham and Richmond Hill — both municipalities in York — as examples.
He also takes aim at provincial rent control, which has limited rental increases for all existing apartments in 2017 to around the rate of inflation. Previously, rent control was only applied to buildings completed before November 1991, leaving many tenants in newer condo buildings open to eye-popping rent increases.
"It might make housing more affordable for a few people — a few people who never move," la Fleur says of the policy.
Critics of rent control say it discourages the construction of purpose-built rental units, leading to even tighter vacancy rates as developers seek easier money in the condo market.
But Paul Kershaw, founder of Generation Squeeze, an advocacy group that campaigned for Ontario rent-control expansion, suggests the policy doesn't have to render the business model for apartments unworkable for big landlords.
He tells BuzzBuzzNews that Ontario's current limit of 1.5 per cent in the Fair Housing Plan may be "too firm." Moving the annual limit closer to BC's 4-per-cent maximum for 2018 could be a solution.
"Maybe the additional flexibility that the province of BC is offering its landlords would be worthwhile to bring to the Ontario context," he says.
Though he says "public policies that permit limitless increases to rent are simply absurd," the outspoken advocate understands "younger generations need the business model of people who build and operate purpose-built rentals to work."
These types of buildings offer more security for tenants than condos, which owners may flip for a profit, he says.