Is Airbnb really stripping this many homes from Canada's biggest rental markets?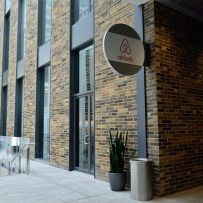 As major Canadian housing markets like Toronto and Vancouver grapple with limited housing supply and worsening affordability, many have speculated that Airbnb may be exacerbating the issue.
A new study from McGill University has quantified just how much of an impact the hugely popular short term rental platform is having on the rental housing pool in Canada's three largest cities. The study by McGill's School of Urban Planning found Airbnb was responsible for slashing roughly 14,000 rental homes between Montreal, Toronto and Vancouver in the past year.
"In every way that we were able to slice it, what we found is that over time the Airbnb short-term rental market is getting more concentrated in fewer and fewer hands and is taking more housing off the market," David Wachsmuth, Assistant Professor at McGill's School of Urban Planning and lead author of the Short-Term Cities study, tells BuzzBuzzNews.
The report is the first of its kind in Canada and analyzes the impacts of short-term rentals over the past three years in Montreal, Toronto and Vancouver.
Wachsmuth and his team used third-party data to calculate and analyze Airbnb activity, with a focus on the past year.
From June 2016 to May 2017, Airbnb had a total of 81,000 active listings in the three cities studied and hosts earned a collective $430 million in revenue.
Of these listings, one-sixth account for entire homes rented in Montreal, Toronto and Vancouver. This type of listing would be unlikely to be rented to long-term tenants, says Wachsmuth.
The report defines an entire home rental as one that is rented for 60 days or more per year and has 120 days or more per year of availability — a fairly common threshold used by researchers worldwide, according to Wachsmuth.
With a significant amount of homes being cut from the rental pools in these cities, the study sheds light on a common belief as to why supply is constrained to such a high degree.
"If there were regulations in place which said occasional rentals are okay but no full-time rentals then we would expect about that number — that 14,000 homes — to re-enter the long-term housing market for residents," says Wachsmuth.
Markets like Montreal have seen two or three per cent of their entire housing stock converted into Airbnb short-term rentals, which is comparable to or even higher than the city's rental vacancy rate.
With both Toronto and Vancouver facing urgent housing affordability concerns, eliminating short-term rentals of entire homes may have an immediate impact on housing availability, says Wachsmuth.
"In both those cases [Toronto and Vancouver], I think that the conclusion really is unavoidable, that Airbnb is exacerbating the housing crisis in those cities. Because you're removing these units from the market, you're basically putting local residents looking to find a place to live into price competition with international tourists," says Wachsmuth.
The report also notes that 10 per cent of hosts are earning the majority of the revenue from bookings on Airbnb in the three cities studied.
And these hosts aren't families who occasionally rent out their dwelling when on vacation, but rather "big commercial hosts" who own multiple entire homes and are renting them full-time.
Although Wachsmuth says the study used peer-reviewed methodology to determine its findings, Airbnb has hit back at the report's findings saying its authors published "baseless conclusions."
"The author of this study has a history of manipulating scraped data to misrepresent Airbnb hosts, the vast majority of whom are middle class Canadian families sharing their homes to earn a bit of additional income to help pay the bills," writes Lindsey Scully, an Airbnb spokesperson, in an email to BuzzBuzzNews.
Citing Airbnb data from Toronto, Scully says that only 0.07 per cent of the entire housing stock in Toronto is rented frequently enough to outcompete a long-term rental.
Furthermore, Airbnb says 80 per cent of hosts in Montreal, Toronto and Vancouver share their primary residence and are renting rooms three or four nights each month.
However, even though Wachsmuth agrees with this statement he says it is misleading as his research demonstrates that these hosts account for only a small amount of actual activity on Airbnb.
The 80 per cent of hosts in Montreal, Toronto and Vancouver only make roughly 30 per cent of revenue on the platform, says Wachsmuth.
With entire home listings growing 25 per cent more rapidly than other categories of listings, Wachsmuth says the year-over-year trends in these three major markets are worrisome.
"I don't have an agenda going into this. I was kind of just looking to see what the facts were and unfortunately for Airbnb, I have to say, the facts don't point in a direction that they want to hear," says Wachsmuth.
Short-term Rentals: Have your say!
The City of Toronto  is reviewing short-term rentals in Toronto. Weigh-in now!
https://www1.toronto.ca/wps/portal/contentonly?vgnextoid=deb7415ca6b69510VgnVCM10000071d60f89RCRD