Investors feeling the squeeze?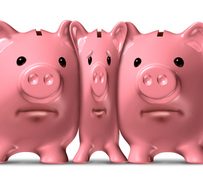 Story by: Justin Da Rosa  |  Canadian Real Estate Magazine
This new development trend may negatively impact your rental prospects – but fear not, there are options.
The influx of planned purposed-built apartment buildings in Toronto – which boast similar amenities and design touches as high-end condo units – has one investor worrying about the impact it could have on investors' properties.
"I'm a little bit worried; in the downtown core, half of the condo units are being used as rentals," investor Paul D'Abruzzo told Canadian Real Estate Wealth. "Developers building purpose-built rentals next door will cause a shift in supply/demand dynamics."
In Toronto, one of the country's hottest condo markets, purpose-built rental construction increased to a 25-year high of 3,476 units last year; double the national annual average since 1990.
And that trend seems to be continuing, with several projects such as a 49-story tower proposal for 89 Church Street. The building would add over 450 homes to the bustling area.
It's proposals such as this one that worry D'Abruzzo.
"In the downtown core there is already a glut of condos and those (who own these investments) are usually breaking even at best," he said. "Am I worred? Yeah, kind of. The new (units) are selling for more than resale."
Still, there is cause for optimism – especially for those who have already built up some equity in their condo units. D'Abruzzo says there are options for those who wish to get out of the condo market.
"There are a lot of markets around us; we're blessed," he said. "You can sell your Toronto condo for $300-$350 thousand and purchase a single-family home in Kitchener-Waterloo, Oshawa or Barrie."
That, of course, may not be necessary. Not all investors believe the purpose-built market will negatively impact investors.
"Right now the number of (purpose built rentals) will continue to be overwhelmed by the number of condo acquisitions and rentals," Scott Chandler, senior vice president, advisory and investments sales for Colliers International, told Canadian Real Estate Wealth earlier this year. "It's a small segment that really isn't growing as fast as condo investment.
"It's still early days to be worrying."