Investors demand refund from development stalled since 2012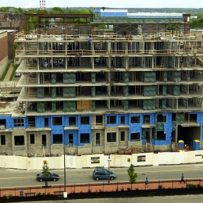 Story by: Jill Gregorie
Carol-Ann Garland thought she was being prudent when she invested almost $60,000 on two condominium units in 2012, believing that the rental income could help pay for her daughter's university tuition.
Four years later, however, construction on the downtown St. John's building has not begun – even though the developers began advertising units back in 2009, according to CBC News.
Kevin Nolan and Robert Hall, who run Nolan Hall and Harbourside Development Corporation, once boasted that these properties were "a solid investment" and one which would offer "security and projected great returns."
Garland is now demanding a refund for the stalled Harbourside Condominiums project, but the developers are refusing to honor their signed contracts. She is outraged at their indifference to the matter.
"It just doesn't make sense to me, it's very clear cut," Garland told CBC News. "We signed a contract that promised our money back if we wanted out, we want out. Therefore, the money should be forthcoming."
Her daughters plan to attend school in fall, and she doesn't have rental income or her original investment money to help provide for them.
Kenneth Harvey also invested in the condos, and submitted a $138,500 deposit. He has filed suit against Nolan and Hall alleging "deceit and fraud."
Garland says she may soon follow in his footsteps.
"You can't take people's money and then just write them off with no explanation," she told CBC News. "I think that's deceitful and I want answers and the group wants answers."