Investor unperturbed by falling rental rates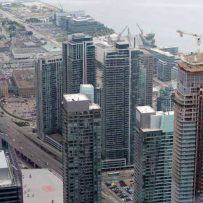 Story by: Justin da Rosa
Despite sobering stats on the condo rental market in Toronto, one veteran investor is still bullish on prospects within Canada's largest city.
"They are still an excellent buy. I'm also an agent and I deal primarily in the condo market," Todor Yordanov, a Toronto-based investor, told Canadian Real Estate Wealth. "I just got off the phone with my rental agent who does leases in Toronto and we're seeing five offers for single condos for rent."
Yordanov's experience is one likely shared by investors across the city, despite condo leases falling 10% to 7,397 units year-over-year in Q2 2016.
"Rental supply in the GTA has tightened due to fewer completions and less turnover, which is creating conditions for stronger rent growth" Shaun Hildebrand, Urbanation's senior vice president, said in a release. "With not as many would-be buyers vacating their units for the ownership market, competition among renters has increased over the past year."
The report also found rents rose by 5% — a trend Yordanov sees continuing.
"That will only change for the better," he said. "We're still having incredible immigration in Toronto; 200-250 thousand people moving in every year and the builders just can't keep up with demand."
Total listings fell 15% year-over-year, which has contributed to the rent growth, according to Urbanation.
Rents now average $1,934 for an average 741 square foot unit. The average rent-per-square foot also hit a new record, coming in at $2.1 psf in Q2.
For his part, veteran investor Marcel Greaux argues the latest stats are good for current investors; but future speculators should be wary.
"Rental lease rates remain low. Choice locations are in high demand and housing is unaffordable to purchase," the Toronto-based investor told CREW. "For those who are already in the market its good news. Those attempting to enter the market should proceed with caution and run detailed proformas before moving forward."