INVESTMENT PROPERTY OWNERS ASSOCIATION SAYS RENT CONTROL DOESN'T WORK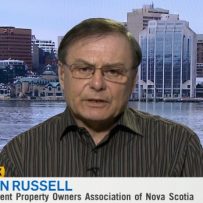 The Investment Property Owners Association of Nova Scotia says rent control is not the solution to HRM's lack of affordable housing.
Kevin Russell is the group's executive director, and tells News 95.7's the Todd Veinotte Show, research around the world shows rent control doesn't work.
"It stifles investment in investment properties for residential units… and when rent control is in a jurisdiction investors pull out and move to another jurisdiction and this will not help the supply issue," he says.
Russell says there is an imbalance in Halifax's housing market, which has been caused by an extended growth without a corresponding increase in supply. He says this is the issue that needs to be addressed.
"What is required right now is an increase in supply to bring the market back into balance so that it can get back to regular operating," he says.
Russell says over the last 20 years the average rent increase in Nova Scotia is 2.1 per cent, which is in line with rent controlled jurisdictions.
Last week Premier Stephen McNeil said the province was not looking at rent control as a way to address the affordable housing situation, but adds other options are being explored.
Russell says many rental increases are in response to landlords wanting safe housing.
"Making major investments and updating rental properties maintains the quality of rental units," he says. "It is an integral part of maintaining a healthy rental housing market."
Story by: Halifax Today