Investing in Secondary and Tertiary Markets: Best Practices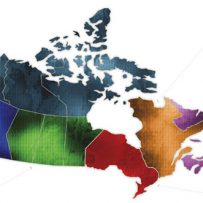 Applying the same rules of primary-market investing won't work here. These assets require a down-in-the-weeds approach to obtain the best value.
There are robust opportunities to be had by investing in multifamily assets located in secondary and tertiary markets. Yet, in order to realize the attractive risk-adjusted yields many anticipate achieving in these markets, it's imperative to vet these opportunities differently from primary markets.
If underwritten correctly, these alternative markets have the potential to offer investors significant benefits. Here are some tips for those looking to follow yield off the less-worn path:
Remember the supply side of "supply and demand": Multifamily demand drivers like job announcements and immigration receive more press than the local apartment supply pipeline. However, the lack of new apartment supply in secondary and tertiary markets is a crucial, often-overlooked, factor. These markets are consistently less attractive to new apartment developers than primary markets, even though fundamental demand drivers such as capital cities, regional medical centers, and long-standing higher-education institutions help create stable renter demand.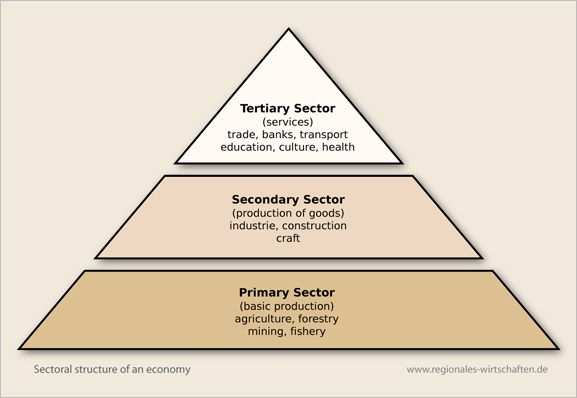 Additionally, the absence of new apartment supply coupled with the aging of the existing multifamily inventory generates a pent-up demand scenario, which is a good start toward making a great investment.
Some inhibitors to new supply in secondary and tertiary markets may not be apparent at first glance. Local governments may be averse to the development of new apartments, such as in the best submarkets of St. Louis; Memphis, Tenn.; or Jackson, Miss. Additionally, geographic features such as the steep terrain around Nashville, Tenn., can make it costly to build new multifamily product.
Conversely, in first-tier markets, pronounced demand growth fosters excessive new supply. In several Texas markets, for example, the job and household growth that fuel renter demand have been remarkably strong. Flat land is also abundant and affordable. The local governments aren't extremists in their opposition to new apartment developments. This smells like ripe conditions for significant multifamily development activity.
Stay close: Proximity to an investment is key in these types of markets. Through the last recession, many of the secondary- and tertiary-market investments that experienced trouble suffered because out-of-town owners lacked a realistic understanding of the local markets in which they invested, rarely visiting them. Consequently, when times became tough, those owners didn't know where to begin addressing challenges. Even their lenders picked up on their lack of understanding and were less amenable to using "extend and pretend" work-out scenarios.
One reason for this is that, often, driving—or even flying—to a distant market may not be an option, due to the time involved and commercial flight limitations. Unless one accesses these markets by investing alongside a local or regionally focused operator, the original investor is starting out with a disadvantage.
Don't underestimate home-field advantage: Although many of an investor's local or regional competitors may not appear to be very sophisticated, be careful not to underestimate the well-connected owners that live and breathe those markets every day.
Local owners elect the local politicians, pay their taxes to the local governments, and are country club members with the managers of the primary local employers. Where these same players may have shortcomings in apparent sophistication, they may overcome them through general business savvy and local insight that can't be found on the Internet. This finger on the pulse may offset a competitor's revenue management system.
Pay attention to less-conventional market information sources: Worthwhile market information packaged up nicely is more difficult to find regarding these opportunities. It is also the same "outside-in" information that other interested parties are reading. Visiting with the staff of a convenience store located at "Main and Main" within a submarket can be more useful than reading a few lines in a quarterly market summary.
Shop a property's comparable set in person rather than calling them from five states away, since the operators of those comparable properties probably aren't the same usual competitors you'll find in the primary markets. Bartenders at local hot spots, too, can be a valuable source, as they're usually pretty in tune with local lifestyle components important to the multifamily industry.
These sources in secondary and tertiary markets can be decently reliable, since everything is more tight-knit, which makes it easier to keep up with other people's business.
Include two-bedroom units in your plans: An equal weight of one- and two-bedroom units is a safe bet. Although predominantly one-bedroom mixes may be preferable in primary markets, the renter demographics of alternative markets lend themselves to two-bedroom units, as well.
Because the gross monthly rents in secondary markets are lower than those in primary markets, higher-income one-bedroom households may opt to lease a two-bedroom unit for the utility of an additional room. Regardless, a minimum ratio of one parking space per bedroom is vital, even if it's not required by the local municipality.
With three-bedroom units or larger, price point will be the primary competitive advantage over the shadow market of single-family home rentals, which always existed before the recent recession and will continue to exist in the future.
Consider the suburbs: The majority of the local jobs that drive renter demand and household growth are often located in the suburbs. Typically, there is less mass transit infrastructure in place in such locales, requiring that more residents, even lower-income ones, have vehicles. Walkability factors are appreciated, but be cautious about paying too stout a premium for that feature in these markets.
While plenty of renters by choice still live in secondary and tertiary markets, keep in mind that many Class A apartment rent levels are close to the cost of owning a comparable single-family home. Consider that point especially as Echo Boomers age and while they're at the stage where they're still delaying starting families.
Joel Sanders is managing director of Realstone Capital, based in Little Rock, Ark.