Introduction of Inclusionary Zoning Legislation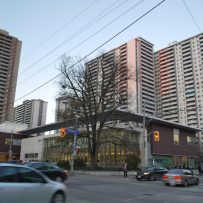 On May 18, 2016, the Minister of Municipal Affairs and Housing, the Honourable Ted McMeekin, introduced Bill 204, the Promoting Affordable Housing Act, 2016, in the Legislature. If passed, it will provide municipalities the ability to pass inclusionary zoning by-laws that would require new housing proposals to include affordable housing units.
FRPO is concerned that Bill 204 would result in less rental housing being built in Ontario. The supply of rental housing has not kept up with demand due to the already high costs of development in Ontario. Inclusionary zoning will result in fewer rental housing units being built, which will further limit supply and increase rents for current and future tenants. FRPO believes that more rental housing creates affordable housing.
Ontario's news release can be found here. FRPO issued a news release in response and it can be found here.
Over the past several years, FRPO has urged the government to create stable and predictable investment environment to promote the development of much needed rental housing. The Bill introduced today leaves many of the critical program components to be determined later by regulation.
The government will be undertaking consultations over the summer to determine the content of the regulations. FRPO will participate in the consultations to ensure industry views are reflected. FRPO hopes the outcome of the consultations on the regulations will ensure a fair and balanced result that will not discourage new rental housing development.
In the government's March announcement of the Long-Term Affordable Housing Strategy, it confirmed its commitment to a portable housing benefit to assist low-income families and individuals to find affordable housing. FRPO continues to believe this is the most effective and cost-efficient way to provide families with housing they can afford in the communities they choose.
For more information, please contact:
Kristina Lauesen, Vice President, Government & Industry Relations, 416-385-1100 ext 21