Introducing the RHB Insider Network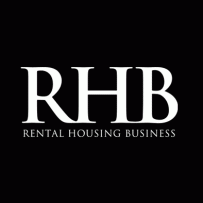 -NEWS RELEASE-
RHB Inc. and RentSeeker.ca
Announce RHB Insider Network Video Partnership
Agreement Brings Apartment Owners and Managers Together
in Open-Interview Style Video Interviews
TORONTO, March 3, 2014 — RentSeeker.ca, Canada's leading Apartment Finder & Apartment Marketing Firm, has partnered with RHB Inc. publishers of RHB Magazine, Canada's leading publication to the rental industry, in their latest offering. The Rental Housing Business Insider Network (RHBIN), a video series that brings together both ends of our industry – the owners and the professional trades. RHB Insider Network delivers a series of video interviews with industry professionals in a candid, open-interview style giving us an inside view of the decision making process.

"We are thrilled to bring these unique and informative videos to our audience", said Juan Malvestitti, Director RHB Magazine. "Partnering with Canadian Federation of Apartment Associations, (CFAA) to become the official and most widely read industry magazine and now "selecting RentSeeker.ca as our partner in this exciting new project is a decision that allows us to continue delivering what our audience wants and needs in order to succeed and grow".
Chaim Rivlin, President and CEO of RentSeeker.ca added "As more and more consumers and business owners consume digital media on the web , RHBIN's Video Interviews will be an invaluable resource to RHB magazine's audience, which includes the owners and managers of close to one million residential rental suites across Canada. Our team here at RentSeeker is thrilled to be involved with RHB Inc., on this exciting project which will profile our country's cutting-edge firms and the issues that matter most to the industry.
RHBIN will launch in the first quarter of 2014. Each episode will include two five-minute segments and will be available at: http://www.RentalHousingBusiness.ca.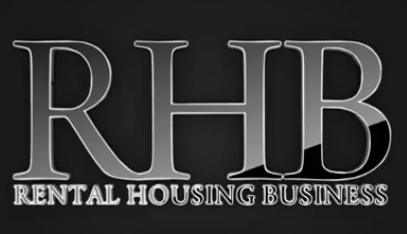 About Rental Housing Business Insider Network
Rental Housing Business Insider Network (RHBIN), further enhances the strength and reach which has evolved from RHB magazine, the Canadian Federation of Apartment Association (CFAA) official publication for the National association. RHBIN brings together apartment owners and managers with industry professionals in an open interview style video production. Exclusive to the RHB audience, each RHBIN episode includes two five-minute segments in which owners and suppliers engage in open discussion to elaborate on timely issues and decision-making processes affecting the rental housing industry. The featured owner/manager will have a chance to ask supplier/trade professionals insider information to help other owners and managers better understand the professional trades products and services. RHBIN will be produced in a studio environment and deliver a top quality product built to engage, educate and entertain its viewers!

About RentSeeker Inc.
RentSeeker Inc. is a privately owned Award Winning Apartment Finder and Apartment Marketing Firm servicing the multi-residential, commercial, retail and hospitality industries. It's extensive range of Real Estate Marketing Services includes; Listings and Syndication, Property Videos, 3-D Floor Plans, Social Media Marketing, Web Design and Search Engine Optimization.
For further information, please contact:
Juan Malvestitti, Director
Rental Housing Business (RHB) Magazine
T: 416.236.7473   E: Juan@rentalhousingbusiness.ca
-OR-
Chaim Rivlin, CEO
RentSeeker Inc.
Toll Free: 800.445.7572  E: contact@RentSeeker.ca