Inside the Renter's Brain : Know Your Audience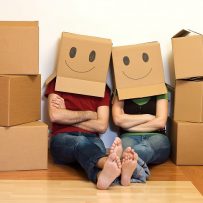 Lindsey Schober
NEW ORLEANS – Before you can figure out how to help your renters, you need to understand "The How" and "The Why" behind their behavior, according to Mary Kaye O'Brien, director of consumer insights at Zillow Group. O'Brien's team is on track to complete over 20,000 consumer surveys this year, and she spoke to the 400+ audience members at the first-ever Zillow Group Multifamily Forum in New Orleans about the value marketing professionals can gain from consumer research.
Through her research, O'Brien uncovered a condition she referred to as "Renter's Brain."
Renter's Brain, O'Brien explained, is the stressed-out, overwhelmed state that renters suffer from during their search for a new home.
With consumer data, you can better determine how to approach renters and mitigate their stress. O'Brien offered these suggestions for helping your customers in their home search.
Acknowledge Renter's Brain
Your renters are moving for a reason. Do you know why? Most moves are triggered by a significant life event such as a change in one's job or family situation. Renters also need to find a new home quickly: Half of renters need to move in eight weeks or less. Being under stress makes it harder for renters to make good decisions. Empathy and acknowledgement of Renter's Brain goes a long way in helping people who are searching for their next rental home.
Focus on community
Because of the competitive and harried search for the right apartment, renters are on the defensive. To alleviate some of the anxiety renters may be feeling, focus on providing clear information and high-quality photos of your communities. For example, kitchens show better than an exterior shot at night. Think about what your renters always ask about, and provide them with that information online.
Mobile matters
Renters tend to feel like the home-search process is out of their control. Providing a good online shopping experience helps. This is especially true on mobile, which has become the way renters shop for a new home. Give renters the experience they want at their finger tips, and they will feel more in control.
You can join the conversation or share your insights by using #ZGRentalsForum. Connect with us at @ZGRentals.