INFLUX OF SUPPLY LIKELY TO PUSH DOWN PRICES, RENTS IN MONTREAL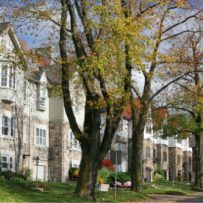 The steady increase in Montreal's housing supply since the coronavirus outbreak took hold earlier this year will likely reduce pressure on prices and rents, according to Canada Mortgage and Housing Corporation.
"Since the pandemic started, the number of units for sale or for rent has increased in some of Montreal's more central sectors, providing more choice for Montreal households," said Francis Cortellino, economist at CMHC's Market Insights unit. "On the rental side, supply appears to have increased more rapidly in sectors with a high concentration of short-term rental units or students."
The inventory spikes were particularly acute in the Griffintown area, which saw a 141 percent upswing in condo listings from April to August, and Saint-Léonard, which had a 108 percent increase during the same time frame.
"It is possible that, in the current situation, the suburbs have become more attractive, and this may have resulted in an increase in new listings of condominiums for sale," CMHC said in its report.
However, the recent influx of new supply does not necessarily indicate the exodus of investors evident in other large markets: In the April-August interval, approximately 30 percent of new condo listings on Montreal's resale market came from investors in the Griffintown sector – virtually unchanged from the share seen during the same time last year.
"This does not mean that investors in Griffintown did not recently put their condominiums up for sale on the market because of the turmoil created by the pandemic," CMHC said. "This rather suggests that, even in the pandemic, investors are not playing a larger role in new listings than in the past. In other words, the strong increase in the number of condominiums for sale in Griffintown is being caused as much by investors as by homeowner households who live in this sector and who have decided to sell their units."
Story by: Mortgage Broker News