Individual investors still own half the country's apartments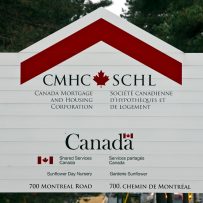 The first-of-its-kind study from CMHC breaks down the rental ownership structure in Canada for what is called purpose-built apartments
Individual investors own almost half of the apartment stock in the country and a new survey from Canada Mortgage and Housing Corp. shows those landlords are getting lower rental rates and dealing with higher vacancy rates.
The first-of-its-kind study from the Crown corporation released Wednesday breaks down the rental ownership structure in Canada for what is called purpose-built apartments, the historically larger segment of the rental market that doesn't include condominiums.
"It's more related to the types of markets that individuals specialize in," said Gustavo Durango, senior economist with CMHC, and author of the report, in explaining some of the different rental rates across the ownership spectrum.
Individual investors own 49.3 per cent of the purpose-built rental stock in the country's 35 largest markets. They are followed by private corporations at 39.7 per cent, real estate investment trusts at 7.9 per cent, publicly traded corporations at 2.5 per cent and then pension funds at 0.3 per cent.
Despite the emergence of the condominium market, the purpose-built rental market continues to play a large role in housing and based on the latest data, albeit dated from 2011, more than half of renter households were in those type of units. Actual apartment buildings made up 95 per cent of the purpose-built rental stock in 2016, the rest made up of row houses or townhomes.
The study found that, among individual investors, the average rent for a two-bedroom apartment was $871 nationally, compared with $1,085 for private corporations, $1,140 for REITs, $1,372 for public corporations and $1,467 for pension funds.
While it may appear pension funds are squeezing renters harder, a key consideration is that difference in rental rates correlates with average age of a building. On a national basis, the average year of completion for an individual investor building was 1962, but 1972 for private corporations. By comparison, the average year of completion for pension fund-owned buildings was 1977.
"Generally, what we find is the individual investors tend to own older structures," Durango said. "That's a difference right there because a newer unit will tend to have more amenities. The older stock will tend to have a lower rent associated with it."
Those individual investors also tend to have tinier buildings with an average size of 44 units compared with 92 units for private corporations and 128 for REITs.
On the vacancy front, the average rate for individual investor-owned buildings was 3.7 per cent which compares with 3.1 per cent for private corporations, 2.6 per cent for REITs, 4.2 per cent for public corporations and 0.6 per cent for pension funds.
The breakdown by region shows individual investors concentrated in less expensive rental markets in Quebec, including Montreal. More expensive markets for renting like Vancouver, Edmonton and Halifax have a lower concentration of individual investors. Toronto proved to be the exception to the rule of individual investors having lower concentration in expensive markets.
Foreign ownership rates were also examined and found to be only 2.4 per cent of the market for the entire country. The share of foreign ownership was 3.2 per cent in Vancouver, 4.4 per cent in Toronto and 3.4 per cent Edmonton.