Hyperlapse: New Way to Showcase Your Community Using Mobile Technology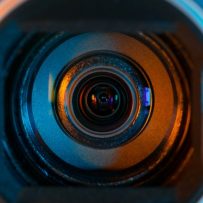 I'm all about using visuals to market apartment communities, which is probably why I've been locked into Instagram's new Hyperlapse app that launched last week. Hyperlapse uses Instagram's in-house stabilization to shoot polished, time-lapse videos (which were previously impossible to do without using a tripods or expensive video equipment).
Focused on simplicity, the new Hyperlapse app makes mobile time lapse and steady video capture easy. The app allows users to make time lapse videos using standard video captures with your smartphone camera on the go. And to keep simple, well, simple, the only thing you can change about the images you capture is the speed of playback in your Hyperlapse video.
Augmenting content with visuals, audio and video have become the norm when marketing and communicating in multifamily. Prospects and residents have limited time to consume content, and using rich media increases apartment marketers' chances of reaching them with the right message within the marketplace. And with the newer changes implemented in June to Facebook's algorithm reflecting video usage, using Hyperlapse technology in that space can help enhance the impact of social media marketing efforts.
Have fun with Hyperlapse and experiment with the new technology at your property with these tips:
– Property tours
– Document move-in days (student housing)
– Resident events (pool days, holidays, pet gatherings, contests, resident appreciation)
– Decorating ideas (how-to's and do-it-yourself (DIY) ideas)
– Sunrise/sunset
– A day in the life at your community
– Landscaping the property (progression video documenting before, during, after)
The possibilities are endless. Keep it light, fun, interesting. Pique curiousity in any way you creatively think – challenge residents to make their own and post it to your social media pages.
Looking for ideas? Check out ways Hyperlapse has already been used here.
Other competitors eager to get into the game have released their own versions (See Microsoft's first-person videos and the Android version of this called Crispify, which uses video compression technology to automatically enhance the tempo of the video while preserving its original quality.
Instagram's Hyperlapse is currently available only on iTunes. Android users must wait a while longer to experience Hyperlapse from Instagram.
Story by: Lea Lashley