How to Encourage Residents to Write Reviews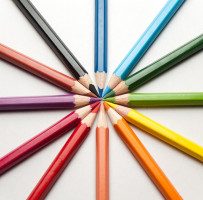 Story by: JENNIFER CHAN
Customer reviews are extremely influential in the rental shopping process. In a world where renters research online reviews before signing the lease, customer feedback can have a profound effect on a prospective resident's decision. Reviews, good or bad, help you improve your business and know where to focus your efforts. Use the following strategies to build up a stockpile of reviews that you can leverage when marketing your property.
Integrate reviews into the move-out process
The idea of writing a review of your property might not even occur to many residents; a simple request for feedback could be all it takes to increase your number of reviews. Make it a part of your move-out or lease-signing process by providing the renter with a questionnaire or link to the review website.
Offer incentives for submitting a review
If you have numerous residents, one way to quickly add reviews is to hold a contest: When residents submit a review of the building, they're entered for a chance to win prizes like a gift certificate or rent discount. Or, simply offer renters a $5 – $10 gift card to a local coffee shop once the review has been submitted.
Be where the renters are
Research which websites renters use to read or submit rental reviews, and create profiles on those sites. For example, if a renter is active on Yelp or Google Local, they're more likely to write a review of your community because they're familiar with the site and have an account set up.
Follow up
Life gets busy and not all of your residents will remember to write a review immediately after receiving your request. Follow up with both current and former residents and remind them to share their experience with you.
Be specific in your questions to avoid short, generalized answers. Ask about what improvements you can make, or how your residents felt about working with you. Potential renters may be suspicious of businesses that feature only positive reviews; instead of focusing solely on collecting great reviews, make an effort to solicit honest feedback. Presenting and responding constructively to criticism not only demonstrates your credibility, but also shows prospective renters that you are interested in working with residents to solve problems and create a vibrant community.