How Online Shopping is Transforming the Apartment Industry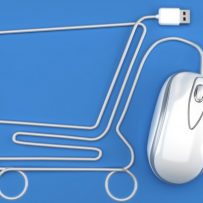 Story by: Tim Blackwell
The online shopping revolution is banging on your door.  Are you ready? A revolution is going on inside consumers' computers, one that the apartment industry should take note. In the last six years, shopping has evolved, shifting from brick-and-mortars to the Internet.
Customers want to trust the company behind the site
Nowadays, the online shopping experience is similar to window shopping, much like standing in front of a downtown department store window. Or at the curb of your apartment community.
Ideally, property websites should enable consumers to complete the online leasing experience without requiring a leasing agent to intervene, says Debi Cole, Vice President of Product Management for Realpage Resident Services. A friendly user interface should offer prospects as much detail as possible about a floor plan and unit, real-time pricing and availability, collection of data and screening and payment methods.
"Connecting with your residents at the first opportunity is what will make one property desirable over another," Cole says.
A strong brand is important, but keeping consumers engaged at the site is critical to completing the online leasing process, says Cole. Customers want to trust the company behind the site and don't want to feel like they are being routed elsewhere for the leasing process.
Sites should build a relationship with the consumer
Comparison shopping is big, she said, and an opportunity for properties to build a solid relationship with a consumer. Many companies from travel agencies to car dealers offer side-by-side comparisons of products with hopes that consumers won't leave the site and do their own analysis.
"Prospects don't like to click back and forth between apartments they are interested in and lose their place," she said. "Being able to compare side by side what makes one home different from another allows consumers to understand differences."
That's particularly beneficial when consumers are viewing floor plans.  Cole says industry trends show that consumers often toggle back and forth, as well as enlarge, on floor plan views.
Industry data shows that prospects spend 1-2 minutes on a page where pictures are the most prominent visual and the zoom option is available.
But unless the site loads quickly, even the best-dressed shopping window won't get the looks, Cole says.
"It's important to make sure your website is fast and the leasing process is painless,"
Just a few years ago, consumers felt that a website should load in four seconds or fewer. Now, Google experts say a website that loads in the blink of an eye could be too slow to satisfy impatient online users.
Consumers are driving evolution of online leasing
Since online leasing's development in the apartment industry a few years ago, consumers have ultimately driven changes in the presentation of company websites just by their click habits and how they react to the components and details, says Kristin Urban, RealPage Online Leasing Product Manager.
"Consumers are driving the evolution of online shopping," Urban said. "At the end of the day, it's the consumers who are using the applications."
Full customer engagement on the site adds dynamics to the leasing process that goes beyond the screen. An effective site that enables online finalization of leases is not only money in the bank but time well spent on the property, Cole says.
Leasing agents will be able to focus more on resident retention and move-ins, and provide a higher level of customer service.
"The message is that customers are driving change," Cole said. "In the end, it's all about realizing that the apartment industry is an evolving product in the online shopping world. We have to stay fresh. Customers demand it."