How Cloud-Based Technology can Save Maintenance Teams Time and Money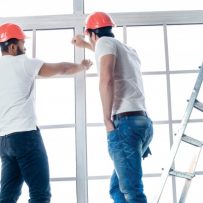 By Tim Blackwell  | Property Management Insider
New tool technology is exceeding traditional definitions of improvements to the power tools that build and maintain multifamily housing. High-tech and blue-tooth enabled tools are not only designed to ease the chores of drilling, sawing and affixin' but also save time and money.
Cloud-Based Technology is Making Maintenance Mobile
Tools have come a long way since the introduction of the electric motor in the 1880s that made possible today's self-powered stationary and portable tools. And as our cloud-based world has evolved, it's only natural that they transform with it.
In January, Milwaukee Tool unveiled a hammer drill and hex impact driver tool kit with the company's new ONE-KEY™ technology. ONE-KEY is a new application introduced last year that allows the user to communicate with the tool via a wireless link to a smart phone or tablet device. The application allows for programming how the tool can be used for a certain job, including everything from installing new door locks to fastening decking or building walls.
The tools are just one way maintenance teams can improve apartment maintenance and repair through technology.
Pre-set tool profiles save more time and reduce damage
Envision this: Your maintenance team has the arduous task of installing new locking systems in every apartment of a 200-unit community. Technicians can program their drills to apply the right torque and turn when installing components using the screwdriver function. When the button is pushed, the driver knows how long to turn until the screw is seated, then shuts off automatically. The technician can work faster and more accurately, without having to worry about damaging the doors.
Multiple profiles can be set, so with the touch of the button on the tool, users will be able to easily go back and forth to whatever projects are on the schedule. Thus, the process of installation becomes more automated and quicker, saving time that potentially translates to labor savings.
Inventory features help keep track of tools on the property
Keeping track of tools also becomes easier. ONE-KEY's Inventory Management feature creates a central place for tracking of all tools and equipment across a network of jobs and users. Detailed records of all inventory, including manufacturer or brand, are kept to easily build a budget and manage annual spend on equipment. The technology also enables easy information-sharing between the field and back-office by assigning locations and owners to each inventory item.
Milwaukee Tool says the system maintains records, receipts, and images, plus organizes inventory based on the user's preference and provides access to real-time data anywhere. Tool status can be logged and service tracked, with the click of a button.
Such an inventory management system now makes it more practical for apartments to buy their own tools, a practice that has long been discouraged because of the inability to keep track of them when multiple users and large properties are involved. A property outfitted with such technology could potentially offer an advantage in recruiting maintenance techs who otherwise couldn't afford to buy it.
So far, Milwaukee Tool has rolled out its M18 FUEL Drill Drivers, Hammer Drills, and Compact Impact. You can bet more products are on the way.
Tools and tool storage are transforming with cloud-based technology
Milwaukee's products are just some new tools that are integrating with today's online and mobile world that can assist apartment maintenance teams. A number of tool chests now offer plug-ins and include work stations for phones and tablets. The work stands are great for holding a tablet or smartphone so your technician can punch in information from service calls or repairs using maintenance applications. One tool box that is expected to hit the market this year is blue-tooth capabilities, USB inputs, and allows users to synch smart devices and play music using marine-grade, water-resistant speakers.
Also, new micro batteries developed by the University of Illinois at Urbana-Champaign are changing the way that battery-powered devices operate. Some are tiny enough to power a cell phone and jumpstart a car. For sure, they last longer which enables maintenance techs to work away from power outlets and get the job done.
Who would have imagined that one day an apartment technician would be blending cloud-based technology and muscle to get the job done. That day is here.