How Canadian provinces will grow – and shrink – in the decades to come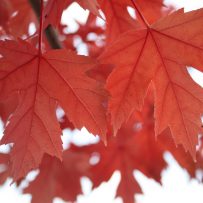 Story by: Monika Warzecha | BuzzBuzzHome
Nearly all Canadian provinces can expect to see population growth over the next two decades according to the latest predictions from Statistics Canada.
Ontario will keep its claim on the title of most populous province. By 2038, Ontario could see its number of residents grow between 14.8 million for the low-growth scenario and 18.3 million in the high-growth scenario, with immigration buoying the numbers.
The low- and high-growth projections used throughout the report take into consideration fertility, mortality and immigration levels. (The full definition of the terms can be found here)
Quebec should continue to hold its own as second most populous province. Thanks also to immigration, Quebec's numbers could rise between 8.7 million and 10.2 million by 2038. However, the rate of growth will lag behind the Prairies.
Given the near-constant upbeat economic reports coming from the West, it's no surprise that Alberta's population is expected to see a much more significant surge over the next few decades.
In the low-growth scenario, Alberta would see its 4.1 million residents in 2014 rise to 5.6 million by 2038. However, the high-growth scenario would see the amount of residents increase to 6.8 million in 2038, which would rank the province above British Columbia for population.
The story is different in Newfoundland and Labrador. In both the low- and high-growth scenarios, Newfoundland and Labrador would see its numbers shrink. Shrinking populations won't be seen throughout all of Atlantic Canada with Prince Edward Island's number gaining slowly over the years.
CLICK HERE to play around with BuzzBuzzHome's interactive charts to get a better sense of how the population will change in each province and territory.