HOW ARE BANK OF CANADA'S OVERSIZED HIKES AFFECTING THE RENTAL HOUSING MARKET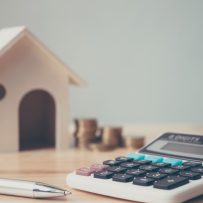 Demand and competition for rental homes in Canada's urban markets have intensified, with consumers being forced to wait for borrowing costs to moderate, economists said.
However, the heightened appetite for renting does not bode well for the housing market as a whole, according to Stephen Brown, senior economist at Capital Economics.
"One long-term consequence of heightened interest rates is the slowdown it creates in the construction of new homes," Brown told BNN Bloomberg.
Brown stressed that such a decrease in housing starts will eventually eat into available inventory, in turn placing even greater upward pressure on rents.
"There's an inconsistency here that the policymakers need to be worried about," Brown said.
For John Pasalis, president and broker of Realosophy Realty Inc., the upward trend in rents is not a surprising development.
"I suspect that the string of interest rate hikes we've seen in 2022, including [the October 26] 50-basis-point hike, will put upward pressure on rental prices for the next 12 months," Pasalis said.
"When we see weakness in the resale housing market, which is happening now because of higher borrowing costs and limited inventory, this is usually followed by a spike in the rental market."
Story by: CMP