How a foreign-buyer tax could make it even harder to find that elusive Toronto rental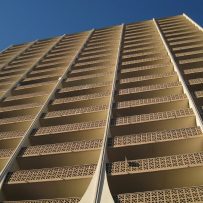 Low vacancies are already fueling bidding wars over Toronto apartments, and a foreign-buyer tax could make rentals in the city even scarcer — and pricier. Shaun Hildebrand, vice president of Toronto-based condo analytics firm Urbanation, recently described how on BuzzTV.
"If there is a foreign-buyer tax implemented in Toronto, it's going to impact confidence," said Hildebrand via Facebook Live this week. "If condo investors and foreign buyers hold back on buying new units, inevitably, yes, it's going to restrict the inflow of new rental units into the marketplace."
Toronto's rental market has become dependent on condo investors — both domestic and, to a lesser extent, foreign — who purchase units to rent out before selling, adding to the supply of apartments available for lease, Hildebrand, a former senior analyst for Canada Mortgage and Housing Corporation, said.
Take a centrally located Toronto condo project, for example. Upon completion, half of the units could be rentals, Hildebrand said. After five or 10 years, the share of rentals could fall to about a third as some investors cash out, but Hildebrand said typically the number of units rented out stabilizes at that level, the norm for these projects.
If spooked investors stall on purchases due to uncertainty, there won't be as many units for lease. There aren't enough purpose-built apartments to make up for the decline, so the shortfall would cause more expensive rents, according to the law of supply and demand. "It's going to lead to a greater unaffordability situation in the GTA," Hildebrand tells BuzzTv.
The average rent of a condo in the GTA surged 11.7 per cent in Q4 of 2016 compared to the same period the year before, according to Urbanation's year-end 2016 rental results, a byproduct of undersupply.
Toronto Mayor John Tory has been skeptical about the effectiveness of a foreign-buyer tax for his city, and the Ontario Real Estate Association and Toronto Real Estate Board have been outspoken opponents of such a measure. However, a leading economist suggested BC's foreign-buyer tax for Metro Vancouver, implemented this summer, would force Ontario policymakers hands as investors turn to Toronto.
BMO recently suggested foreign investors are looking to markets outside Vancouver now, charting data that indicates that home prices have been rising in Toronto and Victoria and dropping in Vancouver since the tax 15-per-cent tax was put in place in early August.
Should policymakers take similar steps for Toronto, Hildebrand recommends limiting a levy's scope as one way to soften the blow on the drum-tight rental segment. "If a foreign-buyer tax is implemented, they (policymakers) should probably look closer at the resale market and not direct it to new homes," he said on Tuesday's BuzzTV episode, which can be viewed below.