Housing speculation risky for British Columbia growth: Finance minister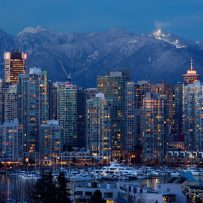 British Columbia must diversify its economy away from real estate speculation and the housing market needs to be moderated but the province is not looking at further new measures to cool it, the province's finance minister said on Friday.
"You don't build a long-term, sustainable economic plan for your province based on speculation in the real estate market," Carole James told Reuters in an interview.
The West Coast province's New Democratic government in February moved to crack down on real estate speculators, expanding a foreign buyer tax and introducing a new speculation tax, in an effort to cool sky-rocketing prices in Canada's most expensive real estate market.
The plan has been criticized by the development industry, which has said tax increases could deter investment in new supply, needed in both the tight rental and real estate markets.
Critics have also said the measures, particularly the speculation tax, unfairly target Canadians from other provinces who have bought vacation homes in British Columbia that they plan to live in when they retire.

But James said it would be a "huge risk" for the province to continue with the status quo, with an affordability crisis causing labor shortages that are threatening other sectors of the economy that are important for long-term growth.
When people "don't have a home in the areas they work in, it causes labor market challenges, because you can't recruit and retain people," she said during a visit to several eastern U.S. and Canadian cities, adding the government is hoping for a "moderation" in housing prices.
British Columbia, once a forestry and mining powerhouse, has in recent years become dependent on the real estate and construction industries. The province is now eyeing its burgeoning tech sector for future economic growth.
Seattle-based Amazon is investing heavily in Vancouver, despite the high housing prices, and tech hubs have popped up in the Metro Vancouver region, along with Victoria.