Housing Sales Drop Most Since 2012 After Canada Tightens Mortgages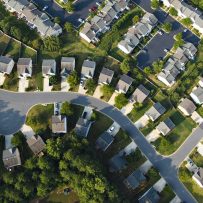 Story by: Erik Hertzberg
Canadian home sales in November recorded their biggest decline since 2012, suggesting recent efforts by the federal government to cool the nation's housing market is having an impact.
Sales fell 5.3 percent in November, the Canadian Real Estate Association said in a statement. That's the largest monthly decline since August 2012, the Ottawa-based agency said. Prices though continued marching higher despite the lower sales.
Finance Minister Bill Morneau in October tightened qualification requirements for mortgage insurance, specifically to cool the Toronto market. The impact is being felt nation wide, the agency said today.
"The government's newly tightened mortgage regulations have dampened a wide swath of housing markets, including places not targeted directly by the government's latest regulatory measures," Cliff Iverson, the association's president, said in the statement.
The decline in activity was driven by a sharp fall in British Columbia, falling 3.4 percent in Vancouver. Sales in Toronto were down 2.4 percent.
Still, the average sales price of a home sold in Canada last month was up 2.3, including gains in Vancouver and Toronto.