Housing intervention creating permanent generation of renters, association warns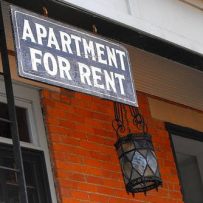 Recent government policies aimed at cooling some of Canada's hottest housing markets will result in a permanent generation of middle-class renters, a new report from Mortgage Professionals Canada warns.
In a study released Wednesday, the industry association estimates approximately 100,000 Canadians have already been priced out of buying a home as a result of Ottawa's new mortgage stress tests that took effect in January.
It also says that that about 18 per cent of prospective homebuyers who can afford to buy their preferred property would be unable to pass the test.
"Current policies that create a permanent generation of middle-class renters could increase wealth inequality as the ability to own homes and generate long-term equity becomes more and more difficult," Mortgage Professionals Canada said in a release.
The association also warned increased difficulty to secure financing is weakening homebuyer sentiment, and leading more young Canadians to believe that they may never own a home.
Indeed, the survey found that Canadians are feeling less positive about whether it's currently a good time to buy a home in their community. Homebuyer sentiment fell to a neutral level this spring, dropping from consistently positive attitudes prior to 2016.
Declines in housing prices are also raising doubts on the reliability of the overall housing market, "causing some prospective buyers to fear that values will fall further," the report's author, Will Dunning, chief economist of Mortgage Professionals Canada, said in a release.
The industry association also warned in its report that weakening sentiment is affecting some housing markets unnecessarily, noting that prices are showing "some erosion" in markets including Alberta, Saskatchewan, and Newfoundland and Labrador, which are still recovering from lower oil prices.
"This is one of the greatest economic risks facing Canada – that local economic weakness combined with the deliberate suppression of housing demand via the mortgage stress tests could result – unnecessarily – in falling house prices in some areas of the country," the report said.
In June, the Bank of Canada said in its Financial System Review that stricter mortgage rules have helped ease elevated consumer debt and slow price gains for single-family homes in Vancouver and Toronto. 
"The vulnerability related to high household indebtedness has begun to ease. Incomes continue to rise and household credit growth has slowed due to higher interest rates and policy measures aimed at mortgage financing and housing," the central bank said in a statement in June. "Because of the sheer size of the stock of debt, however, this vulnerability will persist for some time."