Refugees priced out of Calgary rental market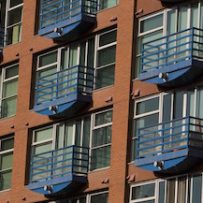 Story by: The Canadian Press
Mayor Nenshi says rents are too high for many refugees
Calgary Mayor Naheed Nenshi says there are more than enough rental spaces for Syrian refugees arriving in the city, but help from the private sector is needed to make sure those units are affordable.
Nenshi says there is already a long wait list in Calgary for social housing, so the 1,300 expected refugees will need other options until they get their feet under them.
He says there's a vacancy rate of about five per cent — or 2,500 units — in a city that has been hit hard economically by the downturn in crude prices.
But he says rents are still too high for many refugees — at least until they can line up good jobs and get their English skills up to speed.
Two Calgary real estate firms — Mainstreet Equity and Boardwalk REIT — are chipping in.
Mainstreet CEO Bob Dhillon said his firm is setting aside a minimum of 200 apartments for refugees, either free for the first 90 days or at a discount for a year, while Boardwalk's David McIlveen says his company is setting aside 350 units at a $150-a-month discount.
"These two gentlemen and their companies are what you might call Canadians with thick wallets and big hearts," Immigration, Citizenship and Refugees Minister John McCallum told reporters after discussing Canada's refugee response with Calgary stakeholders.
"I'm hoping they are the tip of the iceberg and their example will induce others to come forward with similar contributions so that we can welcome refugees, not just with a smile, but with a roof over their heads and all of the other things that they need to begin their lives in Canada."
Nenshi said he recently met a refugee family of four who found a house to rent for $1,100 a month. While that's not bad by Calgary standards, it's not tenable when the family's monthly income is currently $1,500.
"The guy's a mechanical engineer, so he's going to be fine once they get their English-language skills in place," said Nenshi.
"So we cannot afford to have people lose their opportunity to be great Canadians over a few hundred dollars a month. We can't lose the game at the end over a few inches."