'Hoarding coalition' to be led by Windsor Fire and Rescue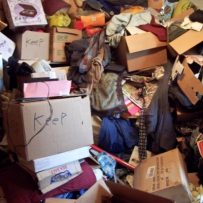 Windsor's fire department on Wednesday announced a new strategy to deal with hoarding.
Fire chief Bruce Montone says hoarding is a safety and health concern.
Montone says there is more public awareness of hoarding today, due to reality TV shows such as Hoarders.
In a media release, Windsor Fire and Rescue said "a trend of increased cases of hoarding has developed in Windsor."
In Windsor, different groups have been dealing with the problem on their own.
Those groups will join a "hoarding coalition."
The fire department will take the lead in co-ordinating a strategy, based on information from police, city departments and agencies in the mental health field.
John Lee, assistant chief fire prevention officer, says hoarding causes problems for emergency crews.
If they're called to a fire and access is blocked because of a stockpile of papers, magazines and other material, safety becomes an issue, he said.
Lee describes the coalition as a "one-stop shopping service:"
"We're pooling all of our resources together, so if it's the health unit that receives the information, it's going to come to us," Lee said.  "If one of the other agencies receives the information, then it's disseminated and we take the most appropriate approach, depending on the severity of the issue."
Lee says hoarding affects a whole range of people; there is not one specific group.
People who hoard often do so for different reasons. For some, it provides a source of comfort and security. Others have a fear of forgetting or losing items.
"A lot of folks are really reluctant to have us come in and provide any support," said Diane Middleton of the Canadian Mental Health Association. "Sometimes it's through an emergency situation or there's a landlord situation where they're unable to get in the unit they're forced to get outside help."
Barb Iacona of Family Services Windsor-Essex said "hoarding is a community issue."
She wants the new coalition to provide "a greater level of support to hoarders" and address their physical, emotional and psychological needs.
http://www.cbc.ca/news/canada/windsor/hoarding-coalition-to-be-led-by-windsor-fire-and-rescue-1.2488420
Relevant hoarding headlines:
http://metronews.ca/news/halifax/684872/hoarding-case-see-over-50-cats-removed-from-hrm-residence/
http://www.cbc.ca/news/canada/british-columbia/compulsive-hoarder-faces-eviction-by-b-c-housing-1.1046089
http://www.theguardian.com/lifeandstyle/2012/apr/21/my-mother-the-hoarder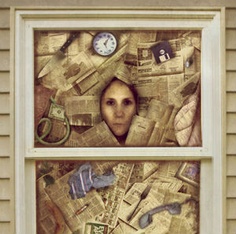 Hoarders: What Building Owners and Managers Need to Know
Stories about hoarding seem to be everywhere these days, particularly with the popularity of shows like Hoarders, Hoarding: Buried Alive, and Confessions: Animal Hoarding. For property managers, having tenants who hoard presents a serious risk to the health and safety of other tenants and the security of your building. These may include:
– Spread of pests to adjacent apartments
– Exceeding load limits with large amounts of heavy items
– Fire or flood when systems need repair or are overloaded
– Fire from too many combustibles in close quarters
For property managers dealing with hoarders there are financial repercussions due to lost property value or rental income, the cost of repairs to the unit, and the legal fees incurred to end a lease.
In October 2010, a fire on the 24th floor of 200 Wellesley St. E. in Toronto made headlines because it started in the apartment of a hoarder. The high-rise of more than 700 units and 1,200 residents was evacuated and the residents on the floors above and below would not be able to return to their apartments for several months.
The cost to the landlord was millions in building repairs and tenant compensation packages. In addition, a class action lawsuit of another $80 million was brought against the landlord and the property management company of the building.
Let's take a closer look at what makes a hoarder and what property managers can do about it.
Hoarding vs. Cluttering
Hoarding is a psychological condition sometimes associated with Obsessive Compulsive Disorder (OCD). However, where OCD patients are often aware of their own condition, hoarders are not aware that they have a problem, making it difficult for them to seek treatment. Other symptoms include compulsive collecting and irrational decision-making about what is useful, leading to them keeping garbage or useless items.
Other types of hoarding include book hoarding, information hoarding and animal hoarding. In the case of animal hoarding, the person is usually out of touch with reality and does not believe that they are causing harm to their animals. They are also deeply attached to their pets.
Hoarders differ in psychology from clutterers. Clutterers let their things pile up and become overwhelmed by them. They have an emotional attachment to their possessions, a fear of loss and a concern over them. This is often teamed with low self-esteem and mild depression.
In all cases, a psychological assessment and treatment will help these individuals to manage their behaviour.
Landlords are often caught in the middle.
The Ontario Non-Profit Housing Association estimated that 1.7 million Canadians engage in some type of hoarding activity.
In Ontario, there are provisions in the Tenancy Act that can be used to prevent municipal agencies from entering an apartment to conduct a clean up. Instead, this puts pressure on emergency services to respond when the problem has become so critical that there is a risk to other residents.
The Fire Department, in some regions, can enter a person's residence without a warrant and have the tenant removed if there is imminent threat to public safety. The Fire Department may then demand that the landlord remove the tenants' property to reduce the risk to tenants. However, unless there was an eviction notice issued, the landlord can't touch those belongings, placing the property manager in legal conflict between agencies.
Cooperation is key.
This illustrates how important it is to work together with other agencies to address a problem with a tenant who is hoarding. Those agencies may include public health, mental health, protective services, elder services, civil law and law enforcement, fire safety, and animal control.
For instance, in Toronto, since the fire at 200 Wellesley St. E, Toronto Fire Service and Toronto Public Health are making more inspections at property managers' requests. They are handing out N5 notices, which orders the resident to begin clean up within 2-3 weeks. A failure to do so may result in an eviction hearing by the Landlord Tenant Board.
Navigating the rights and powers of these inter-governmental agencies, and knowing which to call at what time in the process can be challenging for property managers, particularly in large municipal areas.
That is why the City of Vancouver and Vancouver Coastal Health formed a task force on compulsive hoarding to help landlords and service providers. They interviewed landlords, city licensing and inspections staff, mental health providers and fire departments to learn how the hoarding is currently handled and where there are gaps to be filled. The data collected also included the size, frequency and the costs associated with hoarding in Vancouver. This information will be compiled and a comprehensive resource guide will be produced to help everyone to work together when dealing with compulsive hoarding.
In Ontario, Simcoe County and the city of Ottawa have also formed alliances with mental health workers, emergency personnel, property managers and cleaning companies to help hoarders.
While some of Canada's largest cities have yet to coordinate efforts to cope with hoarding, the increasing awareness of the problem at all levels of government and the population at large, will drive change.
What you can do.
If there are no centralized resources for dealing with hoarding in your municipality, take action on your own. Here are some starting points:
– Speak with the fire department, public health and your provincial body that oversees landlord-tenant relations to find out how you can work together when there is a problem
– Contact the provincial association for property managers in your region and ask them what they are doing to help their members deal more-effectively with hoarders
– Write letters to your municipal and provincial governments to ask that they provide a guide to coordinated services to help landlords better understand their rights and inter-governmental procedures
– Choose a specialized cleaning company that may already work with your local public health agency to help hoarders clean up
As the population ages, more cases of compulsive hoarding will occur. Being prepared and well-connected to services now will help you cope with these problem tenants in the future, keeping your property and tenants safe from harm.
http://propertyvista.com/hoarders-what-building-owners-and-managers-need-to-know/