Highlights from 2015 Webcon Rental Marketing Conference
Landlord Web Solutions recently celebrated their fifth year hosting WEBCON, a Canadian Rental Marketing Conference on May 13th & 14th. WEBCON 2015 featured an amped up RHB Launch Pad, an expanded trade show and the addition of the Rental Marketing Awards. Here is a look at some of the highlights from the key speakers, RMA Award winners and the substantial line-up of industry experts.
A Night of Celebration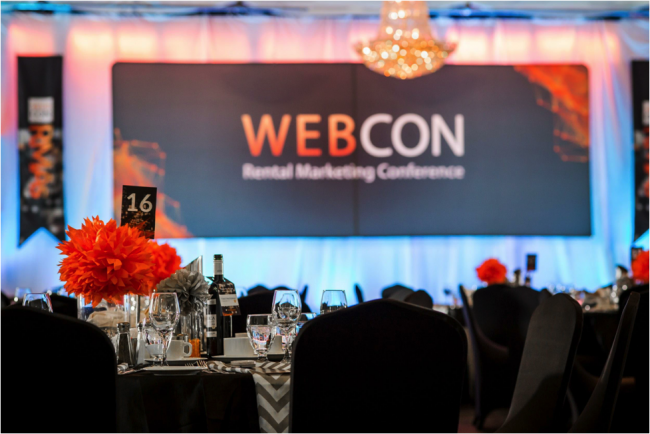 In past years, WEBCON treated attendees to a pre-party the night prior to the conference. This year, the party was transformed into an entire evening of celebration! The RMAs applauded the outstanding marketing achievements of 22 property management and industry supplier finalists.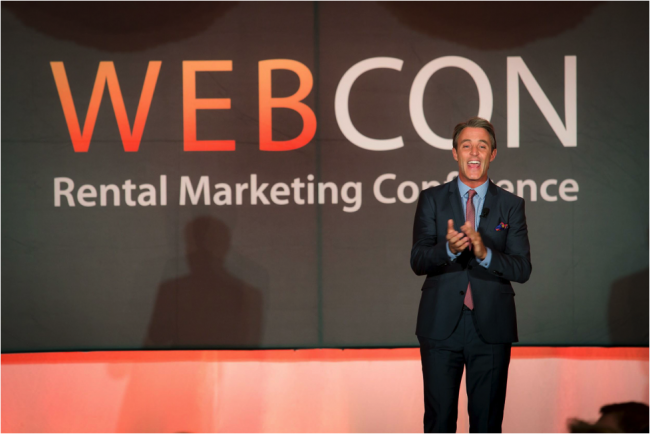 The RMAs "Spark" was handed out to 12 highly deserving winners. RMAs attendees wined, dined and enjoyed the antics of the evenings host, etalk's Ben Mulroney. Ben surprised nominees with one-on-one interviews, selfies and some good-natured humour!
The party continued well into the night at the Wyse Post-Party, with signature cocktails, music and entertainment!
To see the entire list of the RMAs winners, visit www.rentalmarketingawards.ca .
Help, Not Hype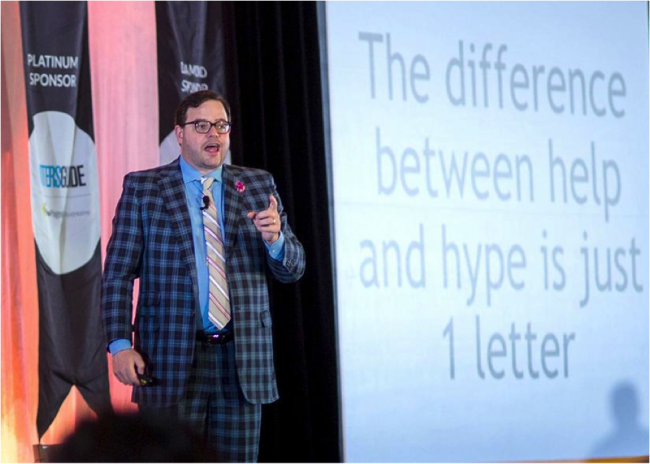 Keynote speaker and crowd favourite, Jay Baer, kicked off the conference with a dynamic session based on his best-selling book, "Youtility: Why Smart Marketing Is About Help, Not Hype". Jay's high-energy and charismatic personality, paired with his interactive and engaging presentation led to a packed room and an overwhelming sense of inspiration and renewed direction from attendees.
Invitation to Information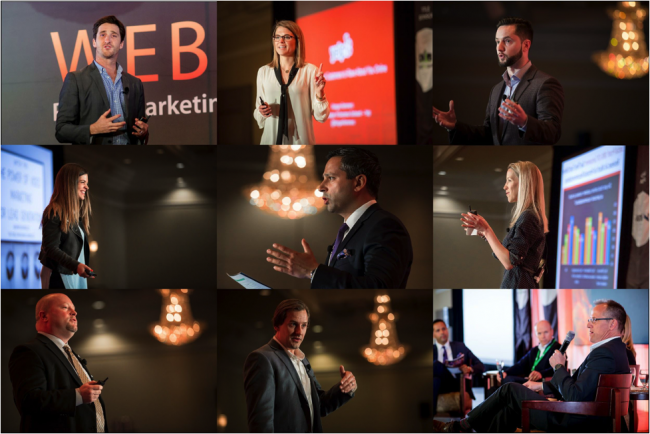 WEBCON emcee Richard Dolan led the remainder of the day with eight high-profile speakers, who took to the main stage with sessions that focused on the big picture of data analytics, content creation and best practices in connecting with prospects. Six expert sessions took place on the RHB Launch Pad stage and honed in on the more detailed aspects of student housing, marketing within the digital age and avoiding common marketing mistakes. At WEBCON 2015 there was never a shortage of information sharing, engaging discussion and friendly networking!
Stay Connected
Visit www.landlordwebcon.ca for speaker profiles from WEBCON 2015.
Facebook: www.facebook.com/landlordwebcon
Twitter: www.twitter.com/LandlordWebCon
Check back often, for speaker presentation videos and updates for WEBCON 2016.