Here's how Canada's big banks reacted to the latest report on the housing market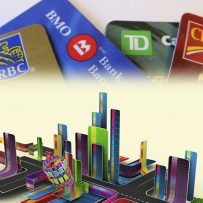 Story by: Sean MacKay | BuzzBuzzHome
Canadian existing home sales experienced a monthly drop of 3.1 per cent in January over December, according to a report published yesterday by the Canadian Real Estate Association (CREA).
Demand dropped in 60 per cent of Canada's major markets, but it was oil producing provinces that took the biggest hit. The Alberta and Saskatchewan markets witnessed 17.8 per cent and 19.3 per cent month-over-month declines in home sales, respectively.
While prices still rose over the previous year Canada-wide, they did so at the slowest pace since May 2013. Inventory levels were also up, with the national sales-to-new listings ratio falling to 49.7 per cent, marking the first time the ratio has dipped below 50 per cent since December 2012.
As TD economist Diana Petramala pointed out in a note published by the bank yesterday, there is now three month's worth of data to examine when assessing the impact of the 50 per cent drop in oil prices on the country's housing market.
We delved into some of the reactions of Canada's major banks to the new CREA report to get a sense of where the biggest financial institutions stand on the present and future of the market.
TD Bank
Royal Bank of Canada
Bank of Montreal
CIBC