Healthcare assets offer stable investment opportunity – analyst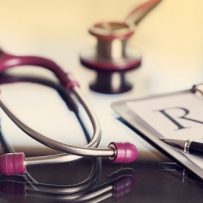 Investing in healthcare sector assets might be a potent, if unconventional, buffer against the worst effects of housing market weakness, according to The Motley Fool columnist Andrew Button.
This is largely because of the industry's evergreen nature, Button noted.
"The healthcare sector is noted for its stability. In Canada, it is largely government funded, and what isn't funded is usually covered by private insurance, which makes the healthcare industry very reliable in terms of income and, by extension, demand for office/clinic space," the markets analyst said.
Such alternative investment avenues have become more important in the wake of news pointing to a 17-year low in Canadian mortgage growth rates, Button added.
A leading player in this investment space is Northwest Healthcare Properties REIT, which has a portfolio of 149 income-producing healthcare facilities. These include hospitals, offices, and medical clinics.
"This highly specialized niche provides a kind of moat, as the company is one of the few in Canada that focuses specifically on healthcare," Button explained. "The company's high geographic diversification also provides a buffer against losses in any one market: it owns properties in Canada, Brazil, Germany, Australia and New Zealand."
Moreover, the avenue boasts of significant stability and exceptionally bright near-future prospects.
"Not only does it have a high dividend yield, but it's also up 25% this year, so it has rewarded investors richly. The REIT's high occupancy rate is a major plus and its financial stability is better than average."