HDAA PRESIDENTIAL ANNOUNCEMENT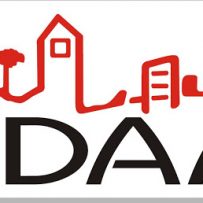 After nearly two decades as the President of the HDAA, Arun Pathak has decided it is time to step down as President of the assocation. Arun has been instrumental in shaping the association over the years and has been a strong advocate for housing providers not only locally but provincially and federally as well. We are very fortunate to have had him leading the association over these many years.
We are excited to announce that Tina Novak will be taking over the role of President of the association. Tina has been very active with the association over the years as a Director on our Board of Directors, a volunteer on our Membership, Events and Education Committee and has provided education to our members at many educational seminars. Tina has been involved in property management for nearly 30 years and will bring a wealth of knowledge and experience to the role of President. Tina will begin transitioning into the role and we are excited for this next phase of the association under Tina's guidance.