HAMILTON OFFERS FORGIVABLE LOANS FOR SECONDARY APARTMENT RENOS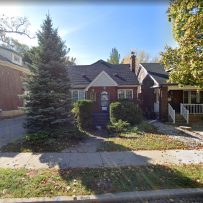 The city hopes to coax affordable secondary units into Hamilton's housing market through a forgivable loan pilot program.
The $250,000 initiative offers applicants of low to moderate income up to $30,000 to build or renovate suites in single-family homes.
Those secondary units — whether basement apartments or garden suites — must rent for no more than average market rent.
"It both provides an opportunity for income for that family," said Michelle Baird, the city's housing director. "It also helps us with respect to providing affordable rental units within the private market,"
Average market rent, as measured by the Canada Mortgage and Housing Corporation (CMHC), translates into $914 for a Hamilton bachelor unit and $1,095 for a one-bedroom, Baird noted.
That CMHC metric is lower than what landlords ask for vacant units. An average local one-bedroom is going for $1,683 a month, according to Rentals.ca's latest report.
During the term of 15-year forgivable loan, the maximum rent can't exceed the average market rent.
To be eligible for the provincially funded pilot, applicants must have an annual household income of less than $92,600, while prospective tenants must have a maximum income of $62,500.
Baird said the pilot must strike a balance on the maximum rent cap to ensure the program is viable for homeowners.
"At the end of the day, it also has to be profitable for the individual who gets this forgivable loan — that we do want to see this both as an affordable unit, but also as an opportunity for a low-income family to generate some income through this."
The maximum loan amount is $25,000 with an additional $5,000 if projects involve accessible apartments. A city report on secondary units noted a "modest" basement-to-suite conversion runs $60,000 to $80,000 or more.
Baird recognizes the pilot is limited in scope — with loans for about 10 units — but notes staff will monitor its uptake and explore funding sources for a potential expansion.
"In Hamilton, we continue to experience a housing crisis, so we're looking for every opportunity — be it small or big — to have an impact there, so this is an opportunity for us."
The city has aimed to increase Hamilton's rental stock and increase residential density by encouraging secondary units.
In 2021, council backed a bylaw to regulate secondary units and allow for two units per single-family residence: one internal, like a basement apartment, and another external, such as a laneway suite.
This week, the city said 28 building permits have been issued for secondary units since 2017. Among those, 16 were issued since last year's bylaw changes.
Story by: The Hamilton Spectator