Halifax rental construction reaches all-time high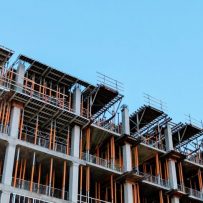 Low vacancy rates and rising rents in Halifax have created a challenging environment for the city's renters. Between the 2006 and 2016 censuses, the population of renters in the city increased by 24%. Renter households now account for 40% of all households in Halifax.
This increase has led to a never-before-seen level of rental apartment construction. As of March 2019, 4,020 rental apartments were under construction; an all-time high.
This growth in the supply of rental units has not, however, kept pace with the growth in the number of renter households. As a result, vacancy rates are falling, rents are rising, and renters are facing challenges to affordability.
Our latest Housing Market Insight (HMI) on Halifax takes an in-depth look at renters in the Nova Scotian capital. Using data from Statistics Canada's censuses and CMHC's Rental Market Survey, we examine the characteristics of the city's renter households. We also use the data to compare incomes and rents, helping us to better understand the affordability of Halifax's rental housing.
The characteristics of Halifax renter households
Here are some highlights on the characteristics of renter households from the Halifax HMI:
In 2016, the largest portion of Halifax renter households (42%) were between the ages of 25 and 44.
Renter households aged 45 to 64, however, were the renter age group that posted the strongest increase from 2006 to 2016. This group grew by 4,400 households.
In 2016, around 63% of Halifax renters were employed. This percentage is only slightly lower than that of owners (67%).
Despite this, median before-tax household income for renters was $42,401. For owners, it was much higher, at $92,650.
From 2006 to 2016, median income for renters increased by $11,470. For owners, it increased by $21,305.
The submarket of Mainland North has the largest renter population, with 15,000 households, or 22% of Halifax renters.
Looking at household type, 1-person households accounted for the largest share of renter households (44%).
Affordability specifically challenging for one-person households and in the downtown core
Halifax's population continues to grow quickly. As a result, vacancy rates should remain low, even though rental construction will continue to generate new supply.
While employment has increased, growth in real personal disposable income has remained modest. This income weakness will likely continue to have an impact on rental affordability.
Specifically, the high concentration of one-person renter households whose incomes are the lowest among all households types are even more prone to affordability challenges. Higher rents in the downtown core also create a challenge to affordability
LEARN MORE ABOUT HALIFAX RENTERS IN THE HOUSING MARKET INSIGHT