Halifax is slowly but surely magnetizing foreign capital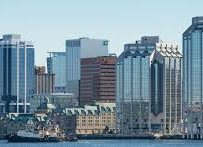 Over the past half-decade, the proportion of foreign home buyers in Halifax has steadily increased, according to the president-elect of the Nova Scotia Association of Realtors.
Matthew Honsberger noted that the phenomenon is especially apparent among Chinese nationals, who have taken a shine to the city's luxury real estate segment. He stated that on average, approximately 4% of homes sold in Halifax every year goes to foreign buyers, compared to the less than 1% proportion just 5 years ago.
"Vancouver increased their foreign buyers' tax and so that's driven foreign buyers to start to look across the country for other places to settle, and Nova Scotia offers an incredible quality of life and is still quite affordable," Honsberger told CBC News.
He added that while fears of foreign capital driving up housing costs are not unfounded, immigrants' economic contributions will mitigate these market risks.
Read more: Foreigners are pushing up home prices in Quebec, as well
Young couple Zhihang Zhou and Ziyan Xiong decided to purchase a $600,000 home in Halifax last November after considering that the 5-bedroom property they have acquired would have cost anywhere between $4 million and $5 million in red-hot Toronto or Vancouver.
"The house prices here are pretty reasonable. You know, for the same money, we can afford a better and bigger house," Zhou said, adding that they chose a home that could welcome family visits from mainland China