GWL Realty Advisors No. 1 on sustainability benchmark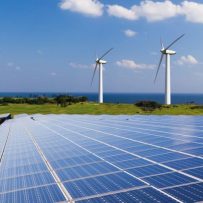 The Global Real Estate Benchmark (GRESB), which evaluates and ranks the sustainability practices of real estate companies, has named GWL Realty Advisors No. 1 in Canada.
The benchmark is used by the investor community to better understand real estate companies' environmental, social and governance activities and the sustainability performance of their portfolios.
"We view the management of environmental, social and governance factors as part of our duty to our clients, being important to reducing long-term risk and improving financial outcomes," says Paul Finkbeiner, president of GWL Realty Advisors. "Securing a top spot on GRESB is a demonstration of the strong ESG practices that are behind our proven performance of delivering stable long-term returns for our clients."
In 2017, 850 global real estate companies, with total assets under management of more than US $3.7 trillion, participated in the GRESB survey.