GTA new condo sales surge 77% in Q2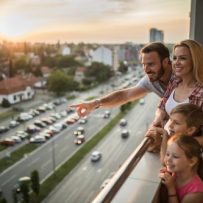 Condominium sales in the Greater Toronto Area have rebounded, according to an Urbanation report.
Surging 77% during the second quarter of 2019 over the period last year, there were 8,902 sales—the highest since Q2-2017 when there were 11,413 sales—and 10,848 presale units launched. As active as the market was in Q2, the same cannot be said for the first quarter of 2019, as total there were a total of 11,967 through the first two quarters of the year. It did, however, push the sales volume above the 10-year average of 11,205 units sold.
The average index price on sold units in projects that are active got a 10% year-over-year boost in the second quarter as it hit $797 per square foot, however, newly launched units averaged $903 per square foot, and remaining inventory hit $1,000 for a 9% year-over-year rise.
Unsold inventory grew 46% from last year to 14,587 units, but still 6% below the 10-year average and worth about 7.8 months of supply, which is up from 5.3 months during the second quarter of 2018. New condo sales were likely driven by record-low borrowing costs and record-high population gains, as well as a robust job market and tight conditions in the resale market.
The second quarter of the year was also marked by a shift in demand to fairly inexpensive projects. Sixty-five percent of pre-sale launches in Q2-2019 priced below $900 per square foot were sold, but of projects that launched below $600 per square foot on the outskirts of the Greater Toronto and Hamilton Area, 68% sold. Still, transit-accessible projects on the perimeter of the 416 area and 905 municipalities launched between $800 and $900 and were 69% sold. However, projects that launched in the $900-1,000 range didn't fare as well, with only 58% selling, and prices in excess of that number fell below 50% sales.
In the City of Toronto, there were only six project launches in the second quarter, where 44% of 2,226 units were absorbed and averaged $1,284.
"This could be attributed to uncertainty and delays with obtaining approvals under changes in planning regimes, high land and development costs relative to achievable selling values, more consideration being given for purpose-built rentals, and some investor fatigue for high-priced projects in the core," said the Urbanation report. "The result was new condominium sales in the former City of Toronto declining 12% year-over-year in Q2-2019 to 1,682 units—the lowest second quarter total for the market area since 2009 and equal to a low of only 19% of GTA sales."