Greenwin Names New Chief Operating Officer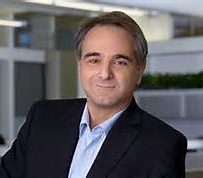 TORONTO, ON –  Greenwin Inc. announced that Senior Vice President, Residential Operations, Patrick Eratostene has been appointed Chief Operating Officer, a new position within Greenwin. Since 2012, Eratostene has run Greenwin's blended housing portfolio, which includes the following asset categories: multi-residential, non-profit, affordable and Toronto Community Housing.
"Patrick is a seasoned and trusted leader within our organization," said Kris Boyce, CEO, Greenwin. "Having been with us since 1988, Patrick is uniquely qualified to drive our organization into the next generation. No one understands residential operations and the transformations occurring in the real estate industry better than him. It is critical that our COO has a strong operations foundation as we expedite Greenwin's growth. I know that Patrick will continue to ensure operational excellence across the company."
Prior to this appointment, Eratostene held the title of Senior Vice President, Residential Operations with Greenwin. In Patrick's newly created role, he will work closely with the Ownership Group on the company's overall strategy and execution while maintaining oversight of Greenwin's residential operations and strategy. He will continue to report to Kris Boyce, CEO of Greenwin.
Eratostene commented, "I am looking forward to growing Greenwin, one of Canada's most trusted and beloved real estate brands. We are facing a tremendous opportunity to grow our presence in the industry and I am excited to work with our team to make our world-class business even more competitive and agile."
About Greenwin
Greenwin is one of Canada's largest privately owned, full-service property management and development firms. Headquartered in Toronto, Greenwin is known as a leader in multi-family housing, non-profit and affordable housing, social housing and commercial properties. Greenwin's portfolio includes more than 15,000 residential units and 1,000,000 square feet of commercial space.
Contact
Jessica Green, Director, Communications
jgreen@greenwin.ca