Got Game? Three Secrets to Gamification in Multifamily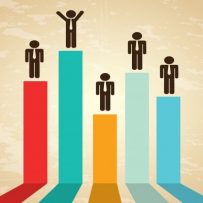 What is Gamification?
Gamification is the use of game mechanics and design techniques to motivate people to solve problems or achieve certain goals. It is a key enterprise technology category that Gartner research firm has picked to mature over the next 5-10 years.
Gartner's Hype Cycle suggests gamification has traveled past the Peak of Inflated Expectations and is moving through the Trough of Disillusion and on to the Slope of Enlightenment. Therefore, setting realistic expectations related to your community's marketing strategy about what your gamification program can achieve is fundamental to its success.
So with this new technology, how do you discern the hype from what's commercially viable and how do we expand our use of gamification to reap benefits in multifamily communities? Marketers are still behind on how to adequately use it, and Forbes is practically dancing on its grave, but here are a couple of ways we say "not so fast…"
Gamification Examples to Use in your Community
1. Create a gamification strategy for your website or application.
First, begin by analyzing your audiences' motivational trigger towards your community. The problem with "points for purchase (sign up/referral) or loyalty (renewal)" is that people are loyal to the promise of a reward versus a brand. Look to those already loyal to you (residents) and make them feel cherished. In fact, you can find out how Active Building is working to do just that via their new "Community Champions" program.
2. Apply gamification to your business internet marketing.
Start integrating it by using with the four C's:  Content, Community, Campaigns and Conversion. Leading vendor company Badgeville.com says it can gain 15% up in conversions, 75% improvement in engagement metrics, 200% increase in social shares and customer advocacy resulting 300% increase in ROI through gamification.
3. Incorporate it into a social media plan.
With permission, push a social reward badge to a resident's social media stream i.e. Facebook, Twitter, G+, LinkedIn, Pinterest etc. and update each profile on your website or application with next action direction. Also, consider creating a wall visible via your community social channels that includes a leaderboard and post a stream of this to your community website.
Looking ahead, most products and services are seen as commodities. There is a growing need to engage employees and residents in ways that are not only unique, but effective and sustainable. Gamification is poised to move beyond points, badges and leaderboards and into a highly digital and highly personalized experience built on data, insights and basic human behavior. If properly approached, I foresee these tenets helping communities strengthen their brand, refine their competitiveness and enable marketers to achieve professional goals beyond 2015.
Story by: Lea Lashley