Giving Your Community's Brand a Human Touch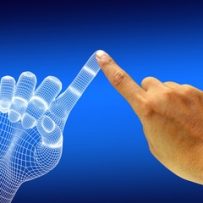 It may seem cliche, but the old adage rings true: honesty is everything — especially in business.
Consumers are more constantly plugged in, and are quicker to voice their displeasure with shady corporate business behavior than ever before. According to recent consumer trends, big corporate companies have received plenty of backlash for attempting to pull the wool over their consumers' eyes.
While your apartment community certainly isn't a Fortune 500 company, it still must realize that honesty is indeed everything. Customer service and open thinking are of the utmost importance, and being distant and removed from customer interaction is unacceptable.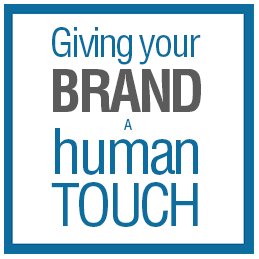 Instead, trends indicate that consumers are more likely to trust "human brands" — honest, open and unique brands that aren't afraid to break through the rigid traditional corporate culture and interact with the consumer on a meaningful level.
While the emerging consumer trend "human brands" may seem more applicable to major corporations, it can absolutely be applied to your community. Here are a few ways to become more open and honest with your consumers, and hopefully increase leads and retention in the process:
Get some face time: It may seem obvious, but the most impactful way to seem more human is to get out and interact with residents face-to-face. Scheduling resident and community events is an invaluable way to connect with residents on a personal level, but it's not the only way. Instead, simply encourage your staff to address resident complaints head on and exhibit excellent customer service
Show a little local flavor: Chances are, your community is owned by a large and very successful property management company that operates hundreds of communities across the country. While it's important to use corporate branding and media pieces, don't forget to incorporate a local flavor into your resident events and promotions. Consumers want to feel a part of the local community, and would like to see your community promoting local businesses and events. Consider creating a local directory of businesses and planning your resident events around trips to local businesses and events.
Be honest and responsive online: Social media users can spot a rigid, overly corporate business from a mile away, based solely on how they connect and engage with consumers and respond to criticism. Seeing negative reviews and complaints on your community's social media pages may be frustrating, but resist the urge to respond negatively or, even worse, delete consumer comments. Instead, consumers will value your ability to be honest, admit mistakes, and deal with criticism in a respectable manner. Avoid using canned responses and dodging criticism — deal with problems honestly and head-on, and watch your reputation skyrocket.
In today's consumer culture, genuine interaction is key. Consumers will be more than willing to forgive your brand for any mistakes you make (and let's be honest, you will make mistakes), but as they say, mistakes make you human. The more you interact with consumers on a personal level, promote the local community and respond to criticism openly, consumers will be more likely to trust your community and keep coming back.
Story by: Mike Barnes