GENERATION C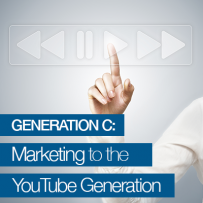 We've discussed Generation Y, but have you heard of Generation C (Gen C)? This new force has made a powerful entrance into consumer culture, and describes people who care deeply about these four "C's": creation, curation, connection and community. They want their voices to be heard, and they take action by shaping and leading thought. Unlike other generations, Gen C is not defined by age. Rather, it is an attitude and a mindset that brings people together to form this group.
Gen C is also referred to as the YouTube Generation, due to its reliance on the popular video search engine as a habitat for entertainment. In fact, Gen C is twice as likely to be a YouTube viewer than the general population. They eat, sleep and breathe the Internet across devices – 91% of Gen C sleeps right beside their smartphone. Generation C is very aware of the impact that they can have on society, and many brands are adapting the way they market to consumers in order to reach this generation. It's important for  brands to be authentic, transparent, engaging, and collaborative with consumers.
As a multifamily professional, understanding how this generation thinks is the first step toward marketing your community to them. We've broken down the "C's" one by one, so take a look for more ideas that will help you to effectively communicate and build relationships with your residents and prospects – translating into higher retention rates and newly signed leases!
Read more about the 4 "C's" here to understand how your community can reach this generation:
CREATION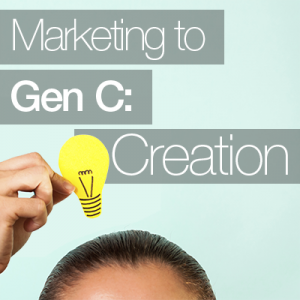 Now that you've read about Generation C, it's time to break down the 4 "C's" one by one. The first of the 4 "C's" is creation. Gen C wants to be a part of the production and creativity behind a project. They may desire to create original content, or put their own spin on already-existing content. As an apartment community, it's important to successfully interact with your current residents in order to increase resident retention and gain 'Word of Mouse' traction.
Consider hosting a contest in your community, where residents are encouraged to create videos or photos capturing their favorite aspect of your community. ForRent.com's recent #MyAptView Instagram contest built engagement and camaraderie among residents in apartment communities by encouraging participants to share their favorite view from their apartment.
CURATION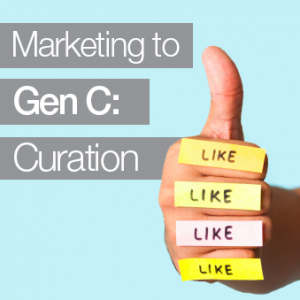 Now that you've learned about the first of the 4 "C's", creation, it's time to move on to the next: curation. Be sure that the content you're sharing on your social pages is relevant and interesting, because if Gen C likes something, chances are they'll share it with their networks. Using platforms like Facebook and Twitter, which allow for commentary, they're likely to offer their opinion when sharing your posts.
In fact, over half of all Gen C'ers say they talk to friends about videos after watching them on YouTube. Creating a community video showcasing the best features and amenities is a fantastic way to reach this generation, and ForRent.com's YouTube Apartment Search App makes it easy for consumers to find your video and listing.
CONNECTION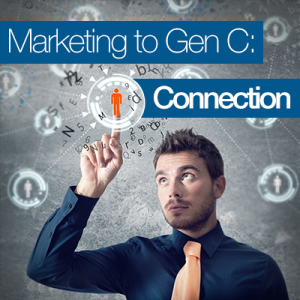 You've learned about Generation C, now let's discuss the third of the 4 "C's," which is connection. It's important to be present on social media. Not only does this facilitate engagement with residents & prospects, but it allows you to listen to what consumers are saying about your community. Utilizing a tool like FRSocial, you can easily monitor your online reputation, providing appreciation of good reviews and handling any negative concerns that may arise. Gen C wants to be able to connect with brands, and social media is an easy and effective way for your community to reach residents and prospects.
COMMUNITY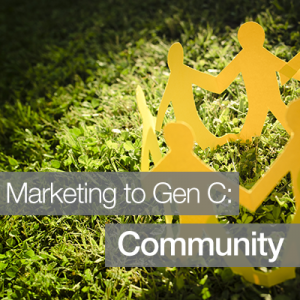 By now, you should be familiar with Generation C, and you've seen the first three of the "4 C's" – now it's time to move on to the fourth and final "C": Community. This generation wants to feel a sense of belonging by engaging with others, so don't forget to showcase the events, features and activities available to renters who live in your community. Take photos when you have festive events and capture videos of residents enjoying community activities, and be sure to use these on your advertisements, social media, and website.
Building a tight-knit, friendly community is a great way to increase resident retention, and highlighting it on your listing and social pages will draw in prospective renters who are seeking this type of community.
Story by: Brittany Worrell