FRPO Successful In Supporting Appeal On Recovering Damage Costs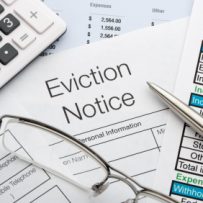 In a member bulletin from September 2015, we reported on a Small Claims Court decision (Finney v. Cepovski, 2015) that created significant confusion as to the appropriate legal venue for a property owner to seek recovery of the cost of damages done by a tenant to a rental unit.
In this case, the rental housing provider discovered the tenant had caused, or allowed damage to be done to a rental unit, but it wasn't discovered until after the tenant had moved out due to an eviction order issued by the Landlord and Tenant Board (LTB).  As the discovery of the damage happened after the tenant had vacated the unit, the property manager properly sought a remedy through the Small Claims Court.  However, the judge who heard the case ruled the matter should be referred back to the LTB.  FRPO, along with the property manager, believed this to be an error in law as the decision was contrary to the Residential Tenancies Act (RTA) which only allows the LTB to deal with matters when the tenant is still in possession of the rental unit.
Since the time of the Finney v. Cepofski decision, similar rulings containing the same error in law were made in similar cases, resulting in a growing concern by FRPO that in addition to creating confusion in the industry, if left unopposed there would be a negative legal precedent that could ultimately prevent rental housing providers from recovering damages costs after a tenant has moved out.
FRPO was able to provide support to an appeal heard this summer (CAPREIT v. Griffen) by successfully seeking intervenor status, allowing FRPO to provide additional information to the appellate judges as to how this would negatively affect the industry if allowed to stand as a legal precedent.
We are pleased to confirm that the appeal was successful, and the original judge's order in the case was set aside, thereby confirming that the Small Claims Court continues to be the appropriate legal venue to seek recovery of the cost of damages after a tenant has vacated a rental unit.
FRPO wishes to extend its thanks to FRPO members CAPREIT (property owner) and MetCap Living (property manager) for their assistance in allowing FRPO to participate as an intervenor in this appeal.
For more information, please contact:
Scott Andison, President & CEO
416-385-1100 x20, or sandison@frpo.org