FRPO STAFFING ANNOUNCEMENT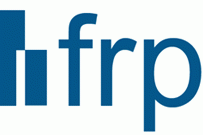 We would like to take this opportunity to announce the departure of Jim Murphy as President and CEO of the Federation of Rental Housing Providers and Paul Fogolin as Vice-President Government and Industry Relations.  We wish both of them all the best in their future endeavours.
On behalf of our Board of Directors, we wish to thank you for your ongoing support of FRPO and the work we together do to improve the rental housing industry in Ontario.  Our strength is our membership and our continued effort to work together with one consolidated voice.  Collectively, we have unparalleled experience and wisdom which we need to share with policy makers.  We will continue to proactively advise them accordingly as we move towards the election in June.
For the time being, please share your insights on these or any other issues with Daryl Chong, Interim President & CEO, FRPO.  Many of you already know Daryl, and he continues his role of President & CEO of the Greater Toronto Apartment Association.