FRPO IS PLEASED TO INTRODUCE YOUR NEW PRESIDENT AND CEO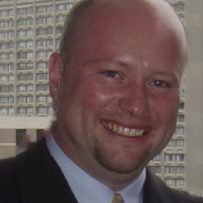 SCOTT ANDISON has been named President & CEO of the Federation of Rental-housing Providers of Ontario (FRPO) as of January 20, 2014. Previously, Scott was with Cushman & Wakefield (Canada) where he was the national practice leader for commercial property tax.
He brings extensive government relations, board management, and association leadership experience gained through progressive positions throughout his career. He has held senior director and CEO positions with provincial and national industry associations, and has held senior management positions with the Ministry of Municipal Affairs and Housing, and the Ministry of Health and Long-Term Care. Scott's government relations background is further enhanced from being named Chief of Staff to the Ontario Ministers of Finance and Education.
Scott holds an undergraduate degree in administration from Laurentian University, and has completed certificate programs in negotiation and management with Harvard University and the Massachusetts Institute of Technology. His appointment follows an executive search process following the departure of Vince Brescia at the end of October 2013 after 13 years in the position. During the past two months Mike Chopowick assumed the acting role of President & CEO during the executive search process.
FRPO is also pleased to announce that the scope of Mike's responsibilities have been enhanced to further support the organization's rapid growth in service delivery to its members, and is now the Vice President of Government and Industry Relations. The 2014 year promises to be a dynamic one for FRPO members with both a provincial and municipal elections on the horizon, and the launch of additional member benefits and services including a new education program to compliment our current Certified Rental Building program.
As always, please feel free to contact the FRPO team with any questions or service requests at 416-385-1100, toll free at 1-877-668-1960, or by email at info@frpo.org. You can also reach Scott Andison directly at 416-385-1100 ext 20, or by email at sandison@frpo.org

About FRPO
FRPO is the largest association in Ontario representing those who own, manage, build and finance residential rental properties.  Our membership includes a diverse group of owners and managers, from those with one small building or a single rental unit, up to the largest property management firms and institutional owners and managers.   The association also includes our colleagues and partners in industry, including service providers, suppliers, and industry consultants.  With more than 2200 members in every area of Ontario, and with over 350,000 homes, we represent the full spectrum of the industry in Ontario.