FRPO Housing Tour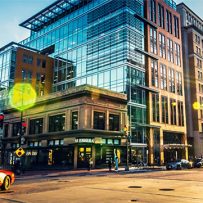 This year's annual US Housing Tour will take place in Washington, DC this October. This unique educational experience will provide our attendees with a networking opportunity on the evening of October 2nd at ChurchKey followed by a full day property tour in the metro Washington area. Representatives from the National Apartment Association as well as the local chapter; (AOBA) Apartment & Office Building Association of Metropolitan Washington will be in attendance. The bus tour will include visits to 4 rental communities as well as commentary from a local broker and catered lunch. Our 2-day housing tour offers attendees a chance to learn about local trends and experiences in the hot Washington rental market while meaningfully engaging with others in the industry. 
For the convenience of our attendees, a block of rooms has been put on hold at the JW Marriott. All attendees are required to book through the FRPO block for this event. Upon registering for this event, FRPO will forward you the link by email to book your rooms.
To view the event brochure with full details, please click here
Wednesday, October 2nd & Thursday, October 3rd
Washington, DC 
Social Event: Wednesday, October 2nd 6-9pm (TBC) 
Bus Tour: Thursday, October 3rd 9-4pm
FRPO Member Pricing $450 plus HST 
Non-Member Pricing $750 plus HST 
Please use your FRPO login to access member pricing. If you do not have a login, please contact us at events@frpo.org to obtain one. Please note that registration fees are non-refundable for this event. Thank you.