FRPO Announces new President and CEO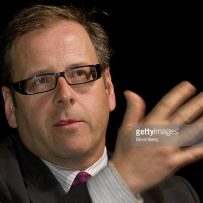 FRPO announces the resignation of Scott Andison as its President and CEO and the appointment of Jim Murphy as his replacement.
Scott Andison:
In his three years at the helm of our organization Scott drove significant change in our industry and delivered many positive accomplishments for our organization.
Through a deep knowledge of policy trends and public impacts, and ongoing relationships with industry stakeholders at all levels, he helped to transform the organization in support of members' needs. Scott drove the use of evidence-based research and analyses and active outreach to improve our standing at Queens Park, including the methodology surrounding property tax assessment and the freeze on property taxes for apartment buildings, and many other legislative policies affecting our sector that will significantly improve the long-term profitability of many of our members. He also transformed the professional look and feel of our association to reflect the significant role our industry has in the Ontario economy.
While we will miss Scott, we wish him all the best in his future endeavours.
Jim Murphy
We are pleased to have Jim joining FRPO and working with the Board and our membership to address the issues facing our industry.
Prior to joining FRPO Jim enjoyed a distinguished career in both association management and the public sector.  Jim is returning to 20 Upjohn where he served as Director of Government Relations for the Greater Toronto Homebuilders Association, now BILD, several years ago.
More recently Jim was President and CEO of the Canadian Association of Accredited Mortgage Professionals and CEO of the Insurance Brokers Association of Ontario. Jim also served as Chief of Staff to the Hon Al Palladini at Queen's Park.  "This is an exciting time to be joining FRPO and working on rental housing issues.  The association is strong financially and is supported by a great staff.  I look forward to meeting members and furthering the important role played by rental housing providers across Ontario" said Murphy.
In our efforts to identify a leader to promote FRPO in the next stage of our success, Jim differentiated himself in terms of his understanding of FRPO issues, his passion for our mandate and his overall professionalism.  Please join the Executive and Board in extending our congratulations to Jim on this appointment and our best wishes for his continued success.
Mark Kenney 
Chair, FRPO
Federation of Rental-Housing Providers of Ontario (FRPO)
20 Upjohn Road, Suite 105
Toronto, Ontario M3B 2V9
Tel: 416.385.1100 Fax: 416.385.7112