FOREIGN BUYER BAN WAS EXPECTED TO IMPACT 2% OF HOME PURCHASES, CMHC DOCS SHOW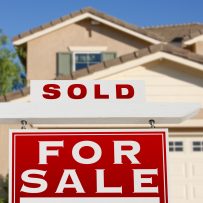 Canada's ban on non-residents buying property was only expected to affect around two per cent of home purchases each year, according to discussions within the national housing agency ahead of its implementation.
Global News obtained 340 pages of internal communications at the Canada Mortgage and Housing Corp. (CMHC) from the first three months of the year. The foreign buyer ban was first instituted on Jan. 1, 2023, and subsequently amended within weeks of its implementation.
Passed in June 2022, the Prohibition on the Purchase of Residential Property by Non-Canadians Act bars non-citizens, non-permanent residents and foreign-controlled companies from buying properties in Canada for two years.
Originally there were exceptions for international students and temporary residents, with additional exemptions carved out in March.
The emails and briefing materials prepared by CMHC bureaucrats show an effort to prepare public servants for "tough questions" about the policy, which was pitched as a way to improve affordability.
Experts who spoke to Global News say the Liberal government policy has been ineffective at best and a "nuisance" at worst.
Impact from non-residents likely limited: experts
Among the discussions about preparing a section of the CMHC website to explain who's impacted by the ban, one staffer at the Crown corporation asked how much traffic the landing page should expect.
In response, another staffer says that the CMHC estimates around two per cent of real estate purchases in 2021 were by non-Canadians. Of the 670,000 transactions in that year, the CMHC pegs the total number of affected purchases at just over 13,000.
Tom Davidoff, associate professor at the University of British Columbia's Sauder School of Business, tells Global News that the CMHC's internal estimates of a two-per cent impact from the ban are "plausible."
He notes that in the B.C. and Toronto markets that he studies closely, the share of foreign buyers was likely already suppressed by pre-existing taxes targeting non-resident buyers in those jurisdictions.
"In the most affordability-challenged markets, it's very hard to believe there was a lot of impact because there were so few foreign buyers to begin with," he says.
The latest available home ownership data via Statistics Canada shows 2.6 per cent of Toronto's housing stock and 4.3 per cent of Vancouver's were owned by non-residents as of 2021.  The foreign buyer ban did not institute any measures penalizing existing owners, instead only targeting new purchases as of Jan. 1.
Global News reached out to Finance Canada and the CMHC to ask what kind of an impact Ottawa has seen from the foreign buyers ban to date.
A joint statement from the agency and department said data on non-resident buyers via StatCan is "not yet available" for 2023.
The statement, meanwhile, positioned the foreign buyer ban alongside initiatives to spur development like waiving GST from purpose-built rentals as adding more housing stock to the market and ensuring "every Canadian has an affordable place to call home."
"This ensures that houses are used as homes for Canadians to live in and not as a financial asset class," the statement read.
Foreign buyer ban a 'nuisance': Re/Max Canada
In March, the federal government amended the ban to allow non-residents with a work permit valid for at least six months to purchase property, waived restrictions on lands zoned for residential or mixed-use projects and loosened restrictions on how much of a commercial developer can be foreign-owned to skirt the ban.
A portion of the released records includes a section on "tough questions" prepared by an internal CMHC specialist about the amendments to the act that were made just three months into its existence.
Staffers were directed to note the "significant amount of stakeholder feedback" received on the ban that led to the updates.
The prepped answers also sought to address confusion in the public about who the ban might apply to, including questions among professional athletes like international hockey players on Canadian teams. Athletes fall under the temporary worker exemption added in March, according to the docs.
At the time the amendments were announced, then-housing minister Ahmed Hussen said they were made "to provide greater flexibility to newcomers and businesses seeking to contribute to Canada."
Some in the real estate industry say the ban has had little impact on the housing market to date. Re/Max Canada President Christopher Alexander tells Global News that the foreign buyer ban has been little more than a "nuisance" in the housing market in 2023.
He also says that the variety of exceptions to the policy have only watered down the impact of the moratorium.
"Given all of the proverbial loopholes that a foreign purchaser has to continue to purchase real estate here, I would say it's had little to no effect," he says.
"Two per cent is not enough to make a monumental impact positively or negatively on any given market."
Housing market cooled because of interest rates, not foreign buyers: experts
Canada's housing market was cooling off before the foreign buyer ban was implemented, and it kept cooling afterwards — save for a bump in the spring when the Bank of Canada's rate hike cycle was on pause.
Indeed, the experts who spoke to Global News say it was tighter monetary policy and higher borrowing costs helping to take demand out of the ownership market and giving time for more listings to build in many cities across the country.
"We just have a situation now where the market has had its desired effect without the foreign buyer ban playing any kind of significant role," Alexander says.
Alexander adds that with housing demand cooling, Ottawa ought to consider lifting the foreign buyer ban to bring some life back into the market.
He says that concerns about non-residents boxing out Canadians from the housing market are "outdated," arguing there's enough housing stock on the market now that reintroducing non-resident buyers won't significantly add to competition or inflate prices.
Conversely, Alexander says that with high prices and high borrowing costs restricting some Canadians from entering the market or moving up the property ladder, well-financed non-residents could be a saving grace for owners who can't make their mortgage payments and might have to sell.
"I think lifting the foreign buyers ban might just stimulate a little bit more activity and give those who are being forced to sell right now another pool of buyers they wouldn't have otherwise had," he says.
The joint statement from Finance Canada and CMHC to Global News said that while the organizations continue to collect feedback on the ban, "no additional amendments are being considered at this time."
Barring non-residents from the ownership market can also have knock-on effects in the rental market, Davidoff notes.
Non-Canadians who purchase property speculatively and let it sit empty are effectively reducing stock from both sides of the market, but Davidoff says many investors will rent out condos or other homes to tenants.
"The loss of foreign buyers might just lead people to own rather than rent, which is a pretty small impact on affordability either way," he says.
"It's hard to believe that banning foreign owners would have too much positive impact and maybe you'd lose some rental housing as a result."
Davidoff says taxes on vacant units have been "effective" at returning properties to the long-term rental or housing markets. Tactics like these, which regulate the use-case rather than the nationality of the buyer, are more targeted ways to improve the supply of housing in a market, he says.
The last of the "tough questions" prepared for the CMHC staff is how to respond if pressed about why the government is maintaining the ban even as the housing market cools.
"Owning a home remains unaffordable for many Canadians," reads the first of two points.
"The measure recognized that foreign investors represent a source of demand for housing in Canada, which can be exacerbated in a supply constrained housing market," the section concludes.
Story by: Global News